Follow the steps below to configure OpenVPN on your Ubuntu machine. This tutorial was created using Ubuntu 16.04.1.
If you are on a new installation of Ubuntu, or if you have trouble completing the steps below, we recommend running the following two commands in Terminal to ensure that your Ubuntu is fully updated:
sudo apt-get update
sudo apt-get upgrade
After these commands have been executed, please proceed with the steps below:
1. Open Terminal, which you can find by using the Ubuntu search feature.
2. Type the following command string and press Enter:
sudo apt-get install -y network-manager-openvpn network-manager-openvpn-gnome
This will install the necessary OpenVPN packages on the machine and add OpenVPN as an option in the desktop VPN configuration menu.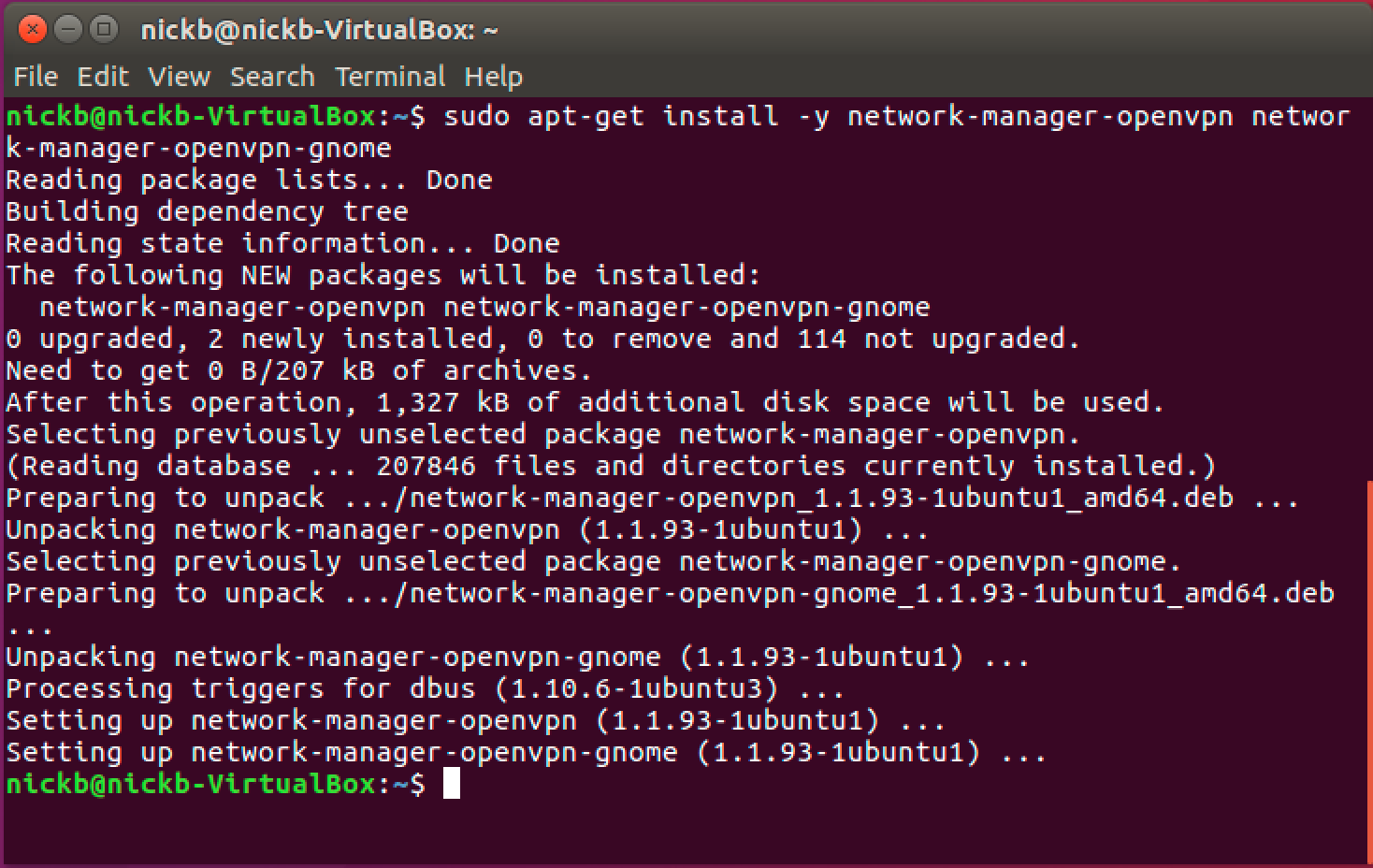 3. Restart network-manager by typing the following command and pressing Enter:
sudo service network-manager restart

4. Enter the command in the code box below to download the VyprVPN cert to your computer.
sudo wget https://support.vyprvpn.com/hc/article_attachments/360052622052/ca.vyprvpn.com.crt -O /etc/openvpn/ca.vyprvpn.com.crt
5. Configure the OpenVPN connection by opening Network Connections. You can locate this by using the Ubuntu search feature.
6. Click Add.
7. Under VPN in the drop-down, choose OpenVPN and click Create.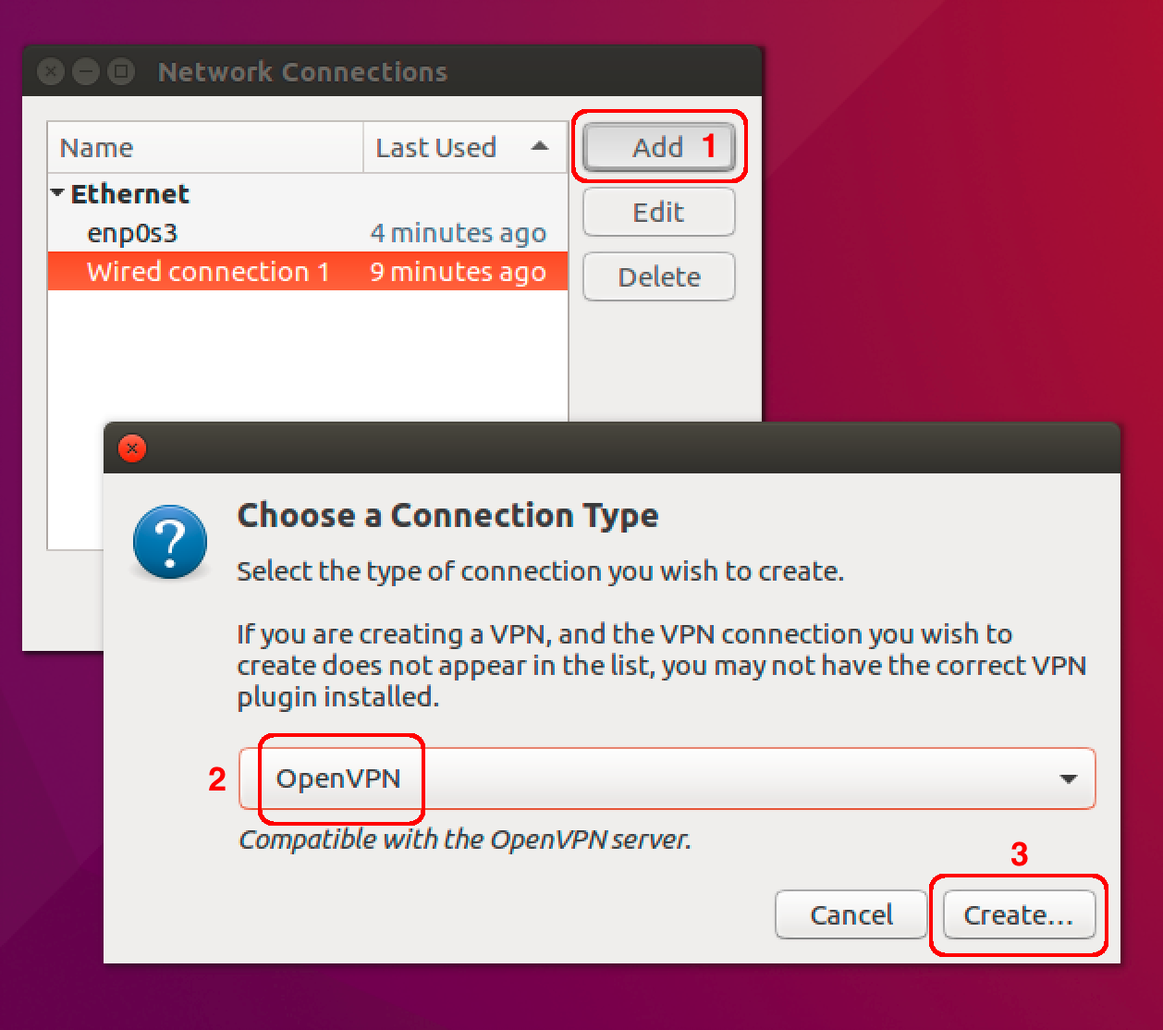 8. Edit the information in the configuration screen as follows:
Connection name: VyprVPN
Gateway: Enter a server address. View a list of server addresses here.
Type: Select Password
Username: Your VyprVPN account email address
Password: Your VyprVPN account password
CA Certificate: Browse to /etc/openvpn OR /etc/vyprvpn and select ca.vyprvpn.com.crt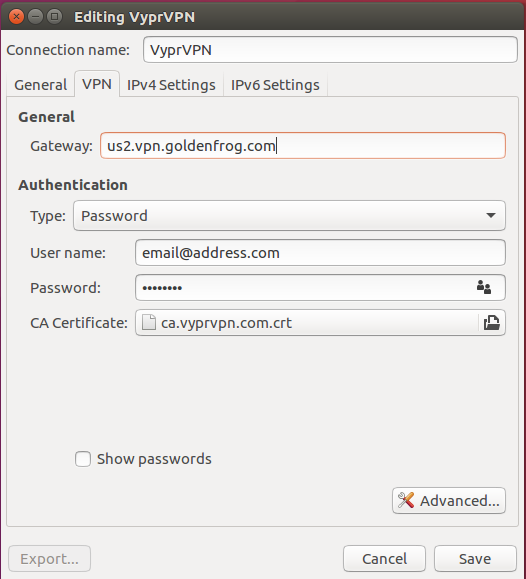 9. Click Advanced.
10. Check the option for Use LZO data compression.
11. Check the option for Use custom gateway port, and set the port number to 443, then click OK (if you have trouble connecting with port 443, please try any port in the range between 15001 - 20000)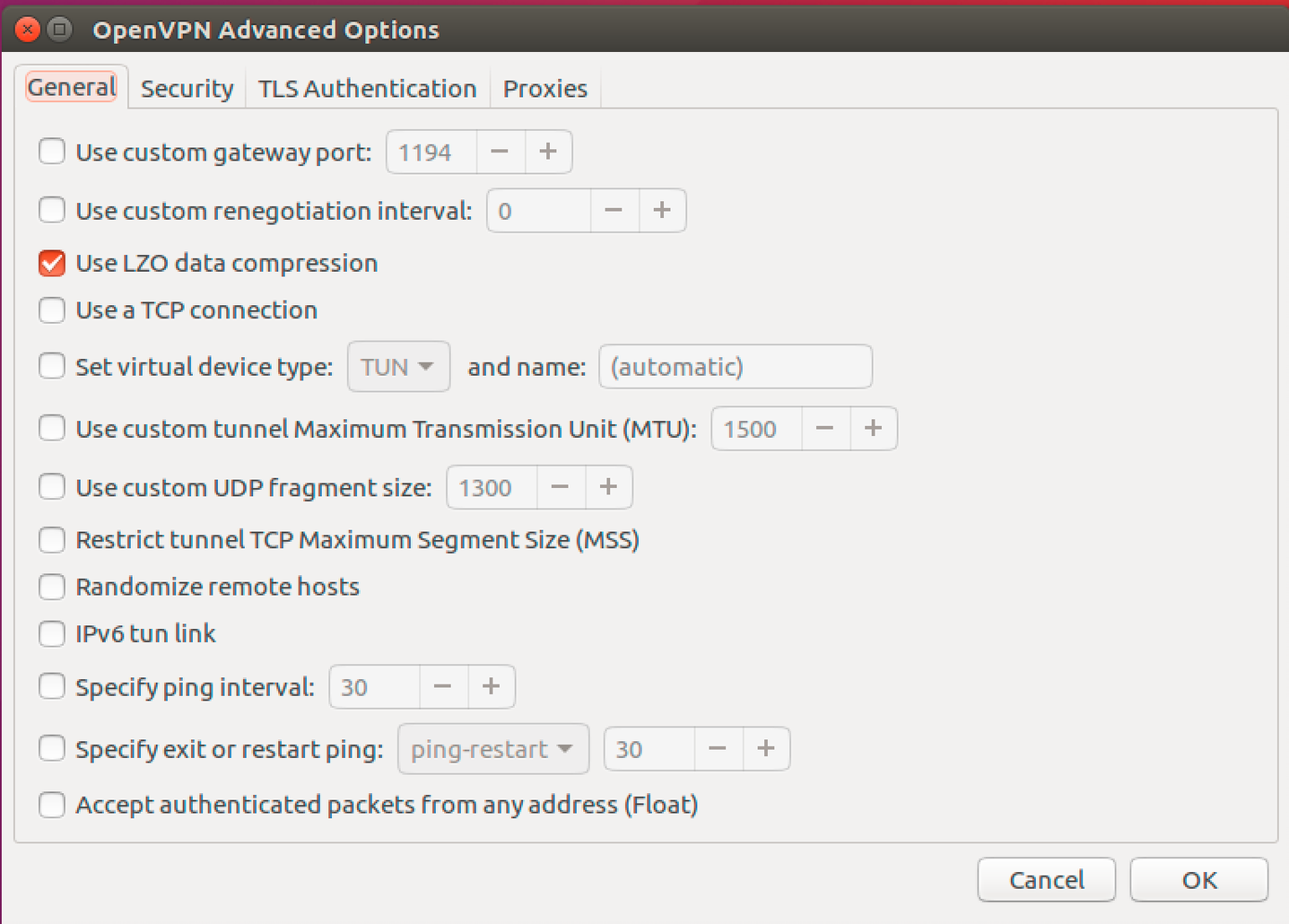 12. Click Save.
How to Connect and Disconnect:
1. Click the Network Connections icon at the top of your desktop in the right area of the menu bar. It will generally look like two arrows opposite each other or a WiFi signal.
2. Scroll down to VPN Connections.
3. Click VyprVPN and wait for the connection to establish.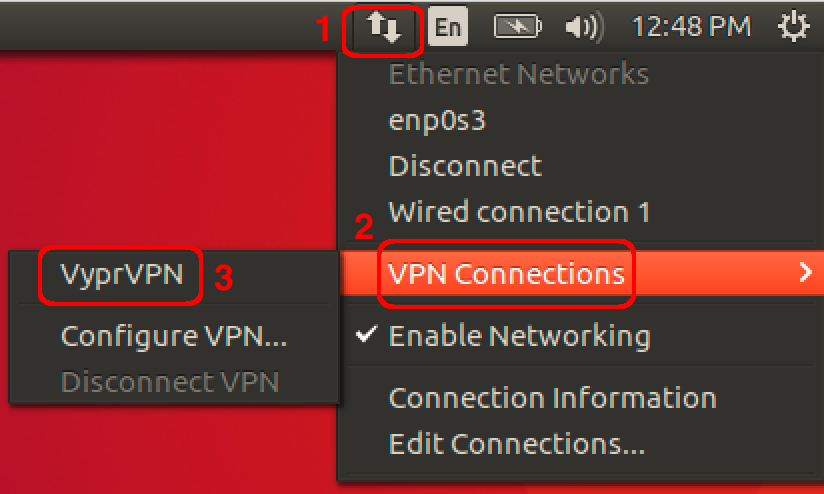 4. You will see a pop-up once connected. Additionally, a lock icon will appear by your network icon in the top menu bar.

5. To disconnect any time, navigate back to the Network Connections drop-down in the top menu bar, click VPN Connections, and then click Disconnect VPN.
6. Enjoy VyprVPN on your Ubuntu machine!
If you need any further assistance, please contact our 24/7 Customer Success Team, who would be glad to assist.