Once you register your VyprVPN Cloud server, open the VyprVPN app on your device and locate the name of your server in the server list by selecing Servers at the bottom right.
If your VyprVPN Cloud server's name doesn't show in the list within one minute from the time of registration, then please try logging out of and then back into the VyprVPN app.
We recommend selecting the "Star" icon to the right of your server. This will make it so that your VyprVPN Cloud server will always show at the top of the list for easy access.
In the example below, the VyprVPN Cloud server is named "Cloud Test Server" (Note: Although the screenshot below was taken on Android, the process is the same on all devices).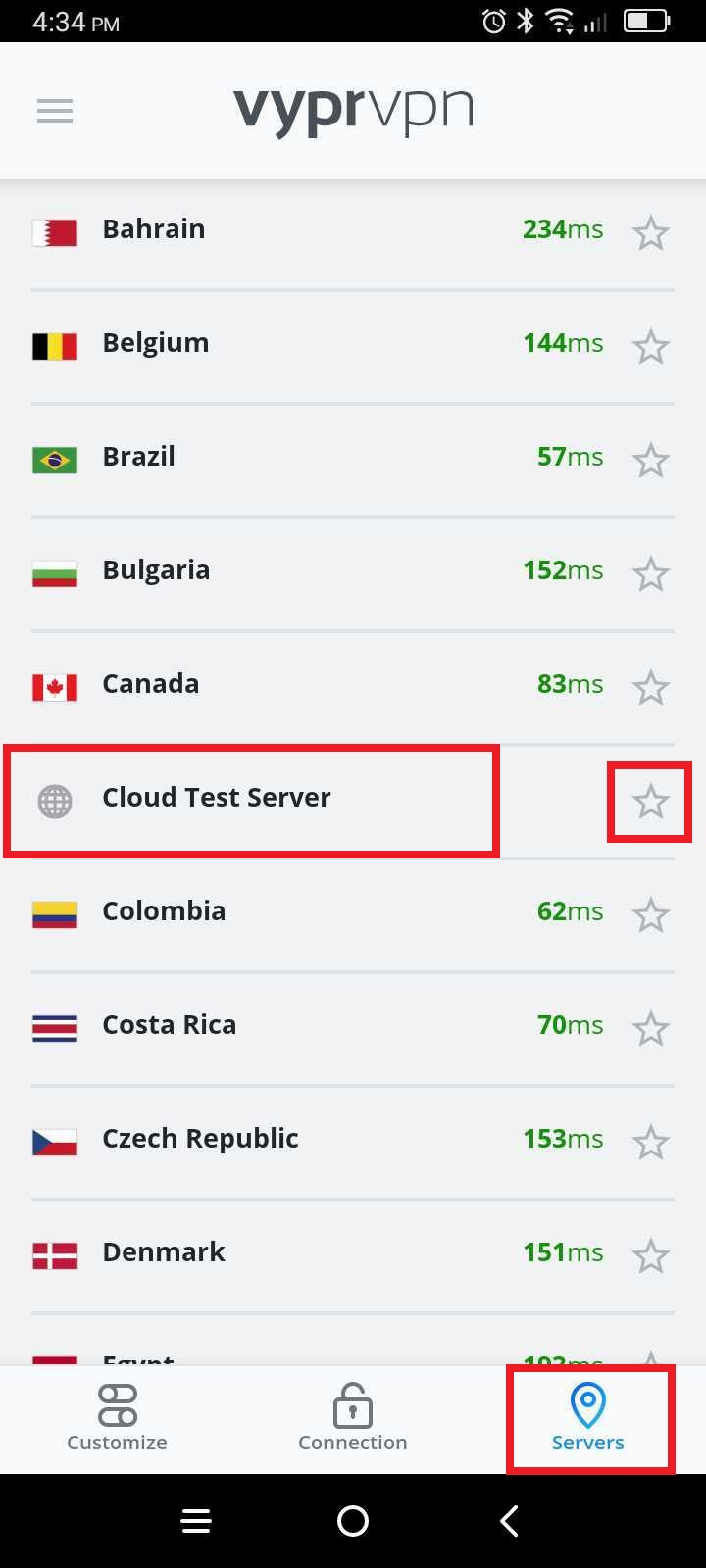 If you need any further assistance, please contact our 24/7 Customer Success Team, who would be glad to assist.