VyprDNS is enabled by default within the VyprVPN app. To check if VyprDNS is selected, and to change it to VyprDNS if necessary, follow the instructions below.
To enable VyprDNS on Android:
Select Customize in the lower-left corner of the app.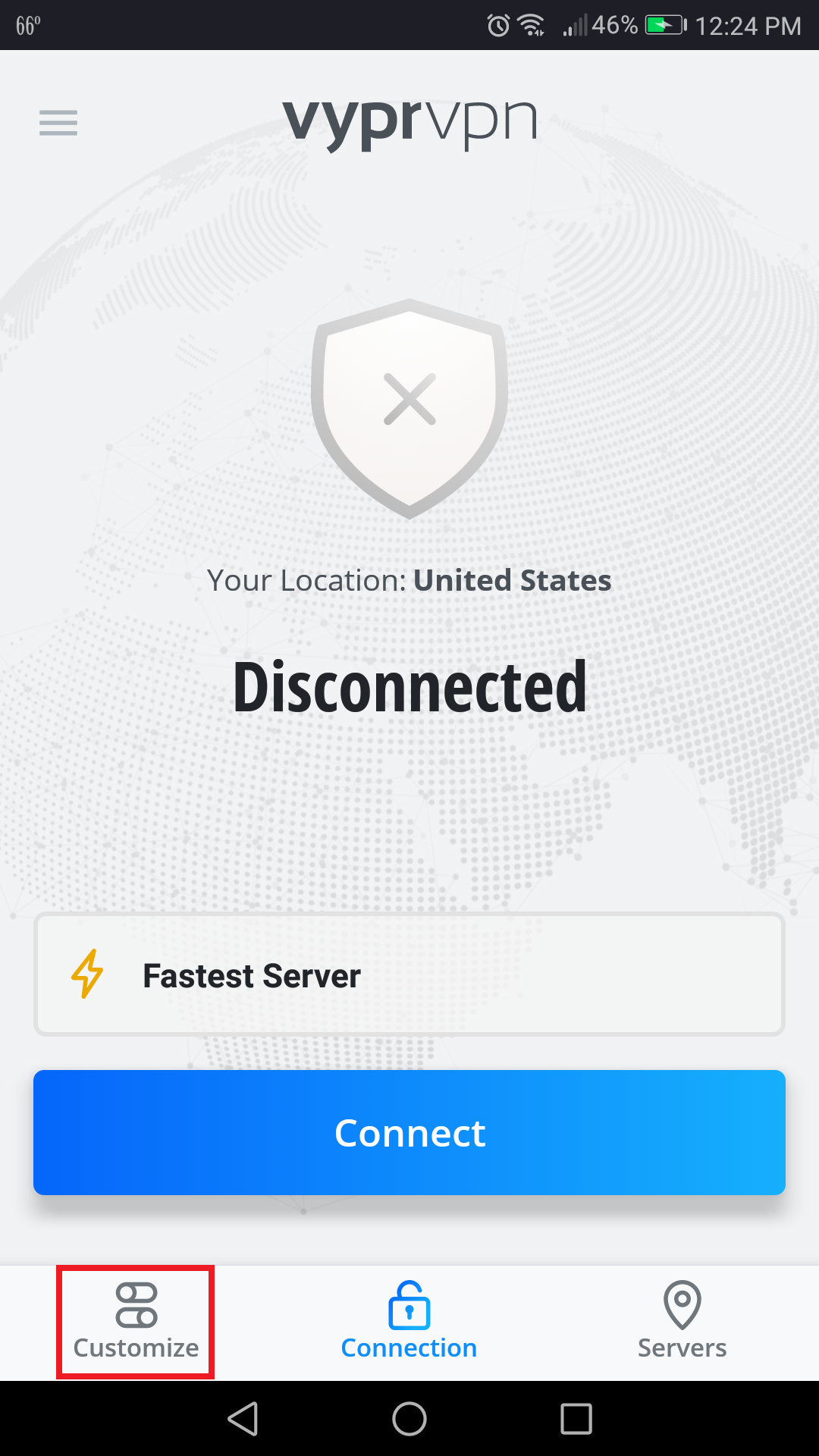 VyprDNS is the default DNS setting. If it has not been changed, then it should say VyprDNS in the DNS menu option. If it shows as something else, then select DNS to change it back to VyprDNS.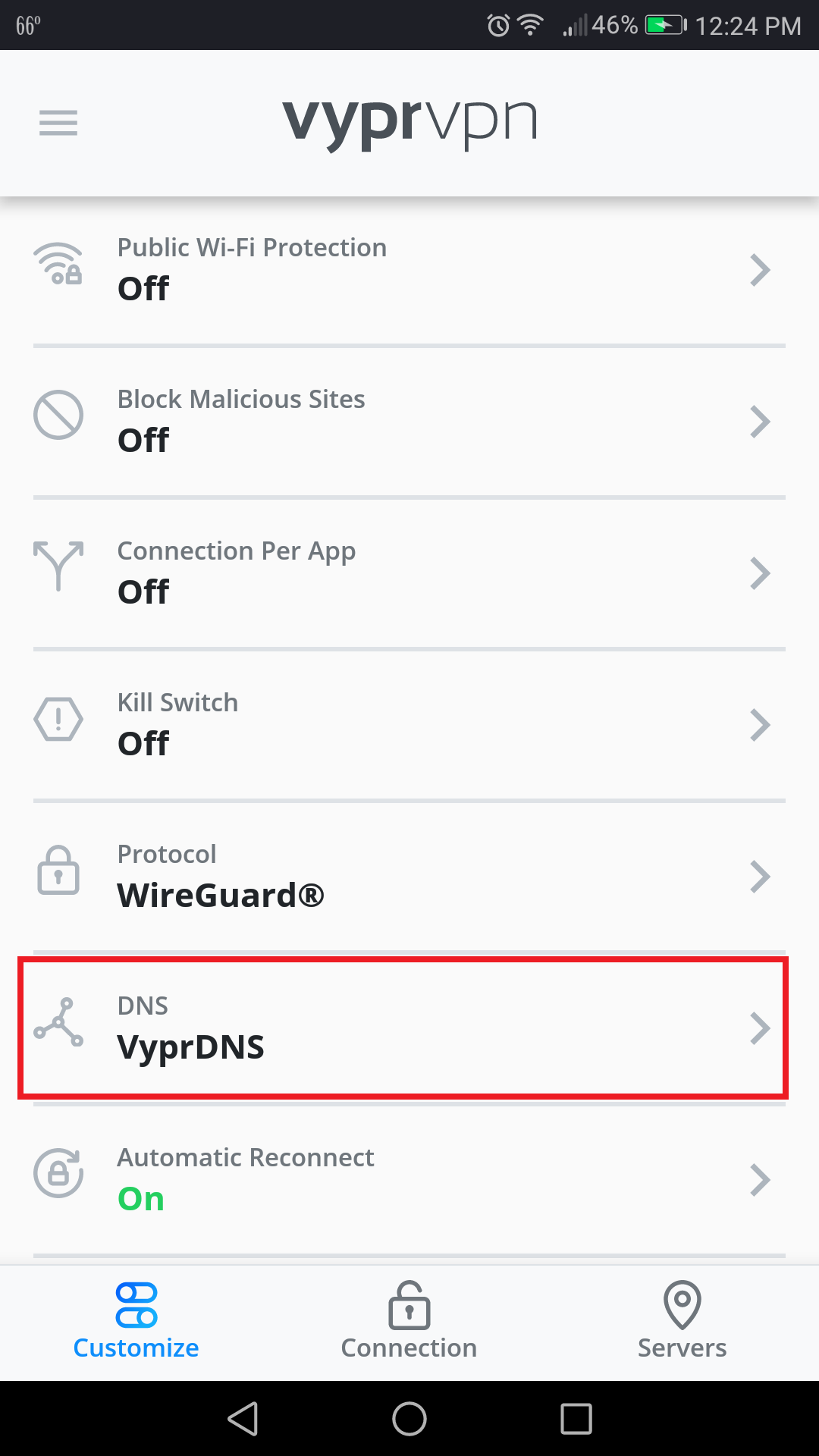 Select VyprDNS, and then select Apply Changes.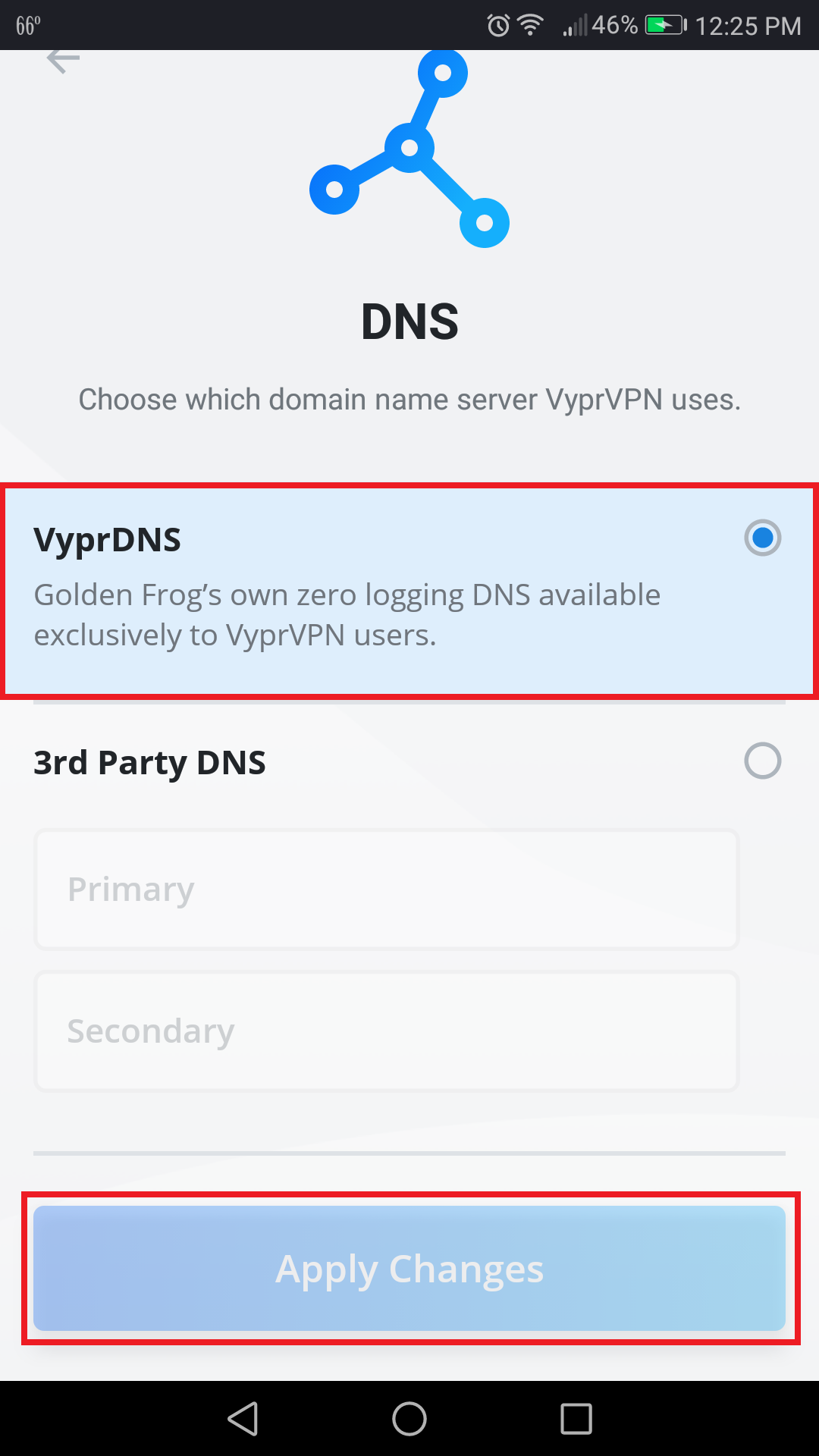 Future VPN connections will now use VyprDNS!
If you need any further assistance, please contact our 24/7 Customer Success Team, who would be glad to assist.