Enabling Kill Switch on Android:
1. Open the VyprVPN app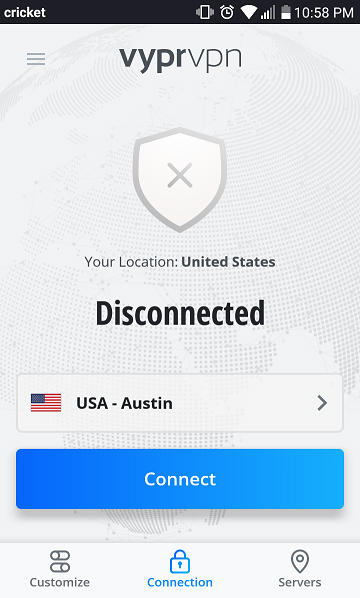 2. Click Customize in the bottom left-hand corner of the application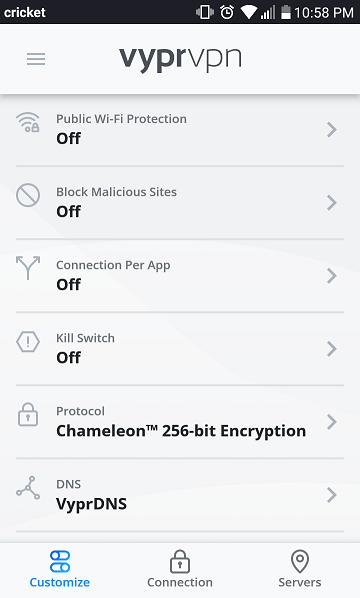 3. Select the Kill Switch option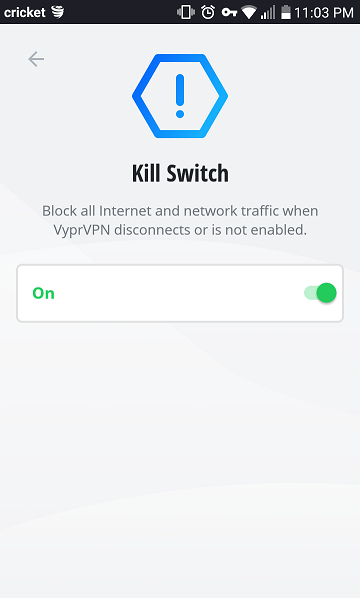 4. Move the slider to the On position
If you need any further assistance, please contact our 24/7 Customer Success Team, who would be glad to assist.