To export .ovpn files for use in a third-party OpenVPN client, follow the steps below:
Log into the VyprVPN Web Management Interface using your server's public IP address in your browser.
Navigate to the VPN Client section of the management interface.
Click the button for the desired option, either the 160-bit or 256-bit config file.
Your browser will download the configuration file. You can use that file to configure any 3rd-party OpenVPN client to connect to your VyprVPN Cloud server.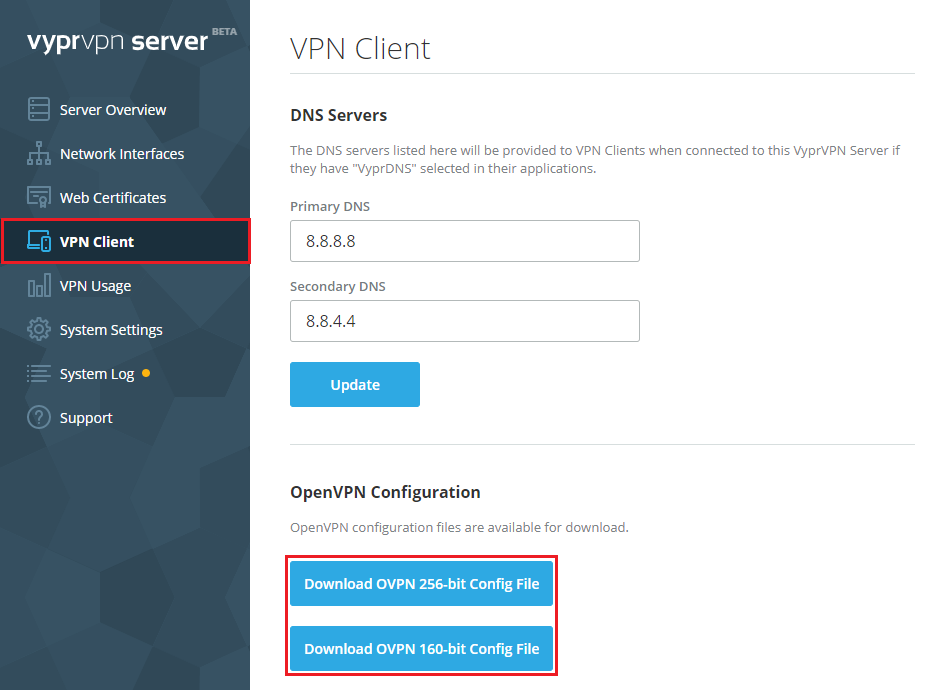 If you need any further assistance, please contact our 24/7 Customer Success Team, who would be glad to assist.