To check for app updates on the VyprVPN app for Windows, please use the following instructions:
1. Open the VyprVPN app.
2. Click on the "Options" icon (three horizontal lines) at the top left of the VyprVPN app.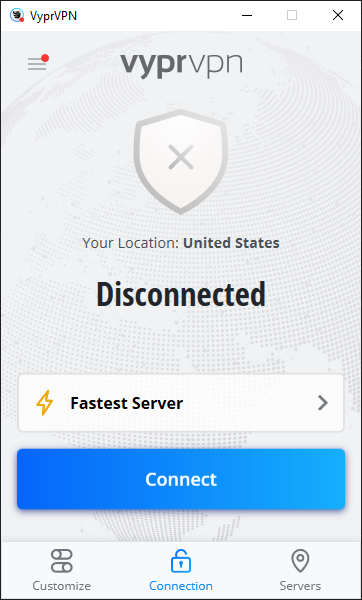 3. If an update is available, you'll see "Update Available" as the bottom option here. You can click on this to proceed with the application update process.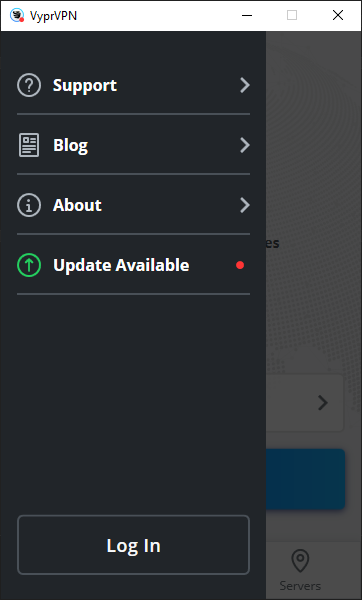 Alternatively, you can right-click the VyprVPN icon in the system tray (the icons in the bottom right near the clock), and if an update is available, you'll see an "Update Now" option at the top of the right-click menu.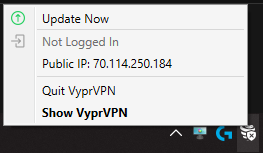 If you need any further assistance, please contact our 24/7 Customer Success Team, who would be glad to assist.