Due to VyprVPN's No Log policy, by default, your VyprVPN application will not provide us with crash reports. This being said, crash reports are a helpful way of letting us as a company know what issues you might be experiencing/encountering when using our application. If you do wish to send us crash reports to help improve the VyprVPN app, you'll need to opt into sending us crash reports.
How to enable Crash Reporting
1. In the VyprVPN application, click the menu icon in the upper left-hand corner.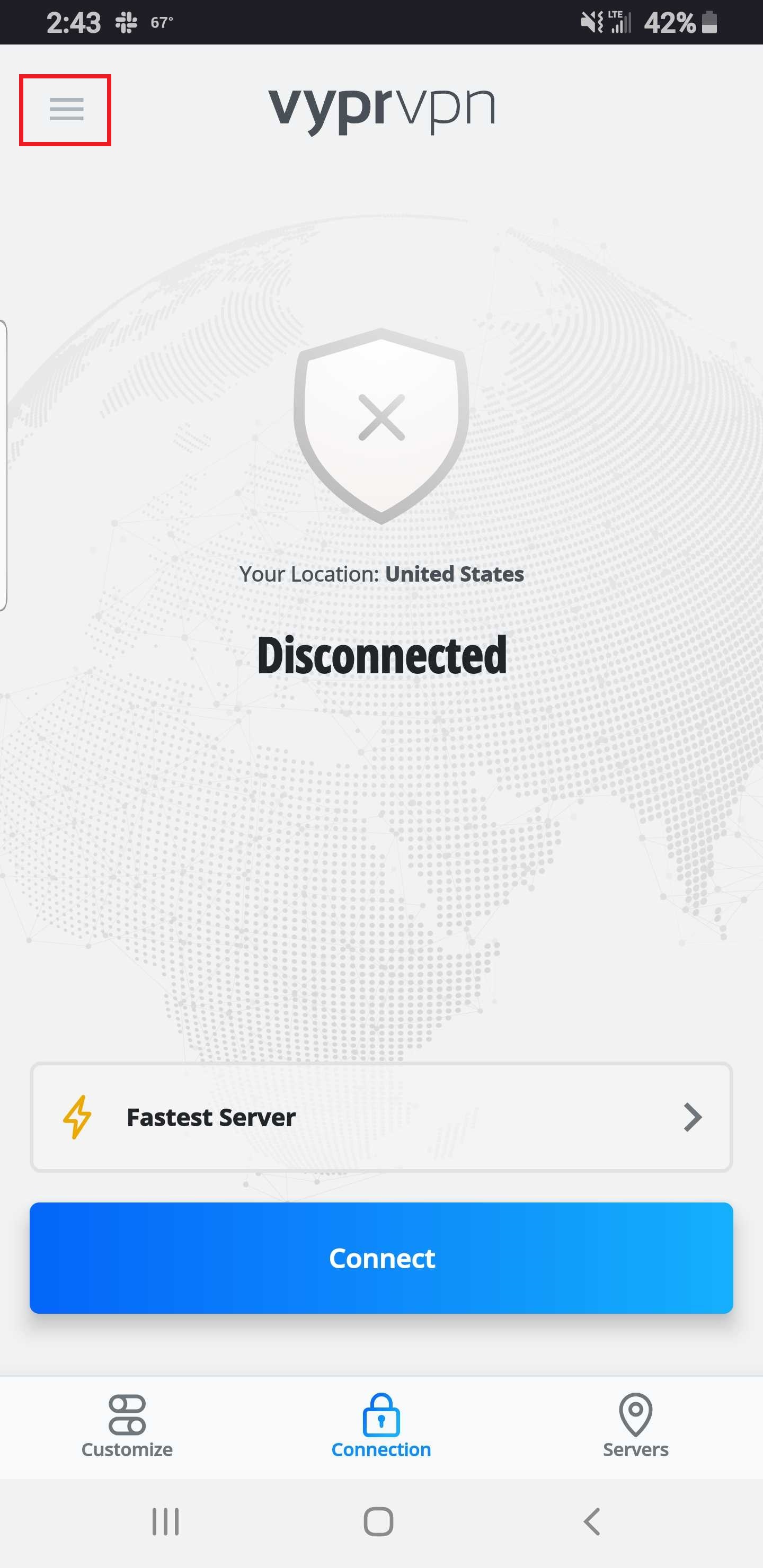 2. Then click on About.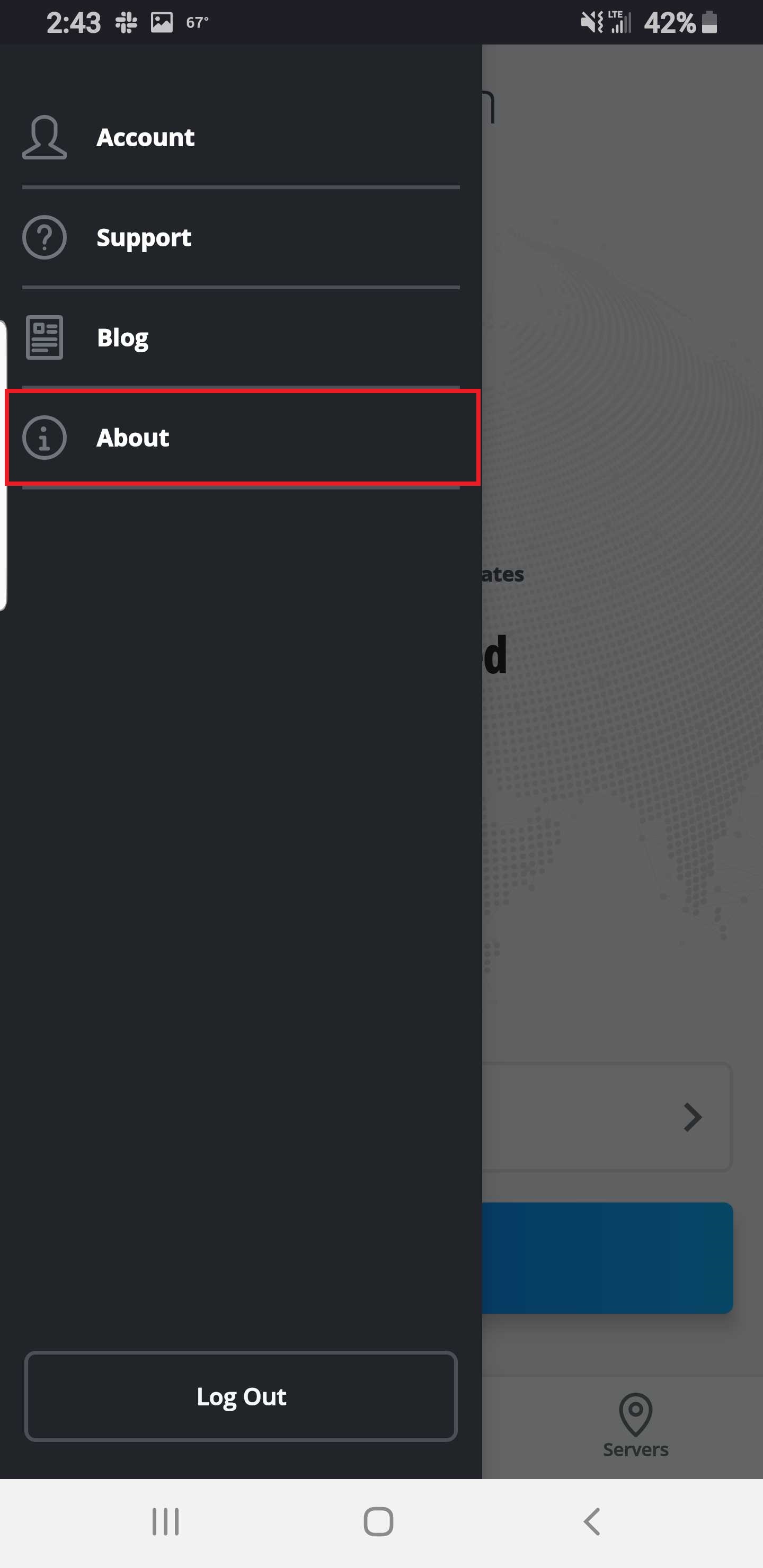 3. Next, click Reporting.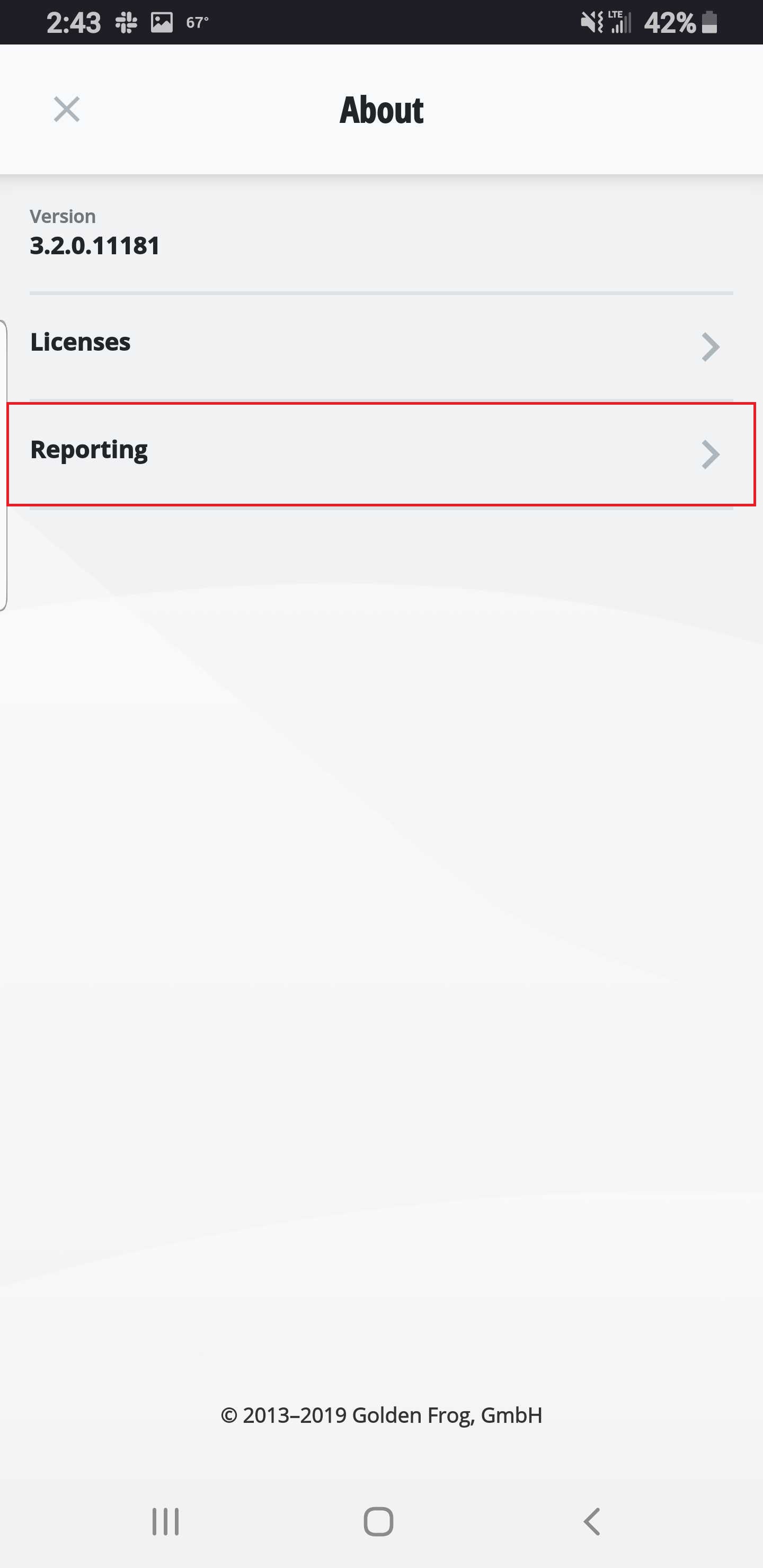 4. Lastly, click the slider to enable Crash Reporting.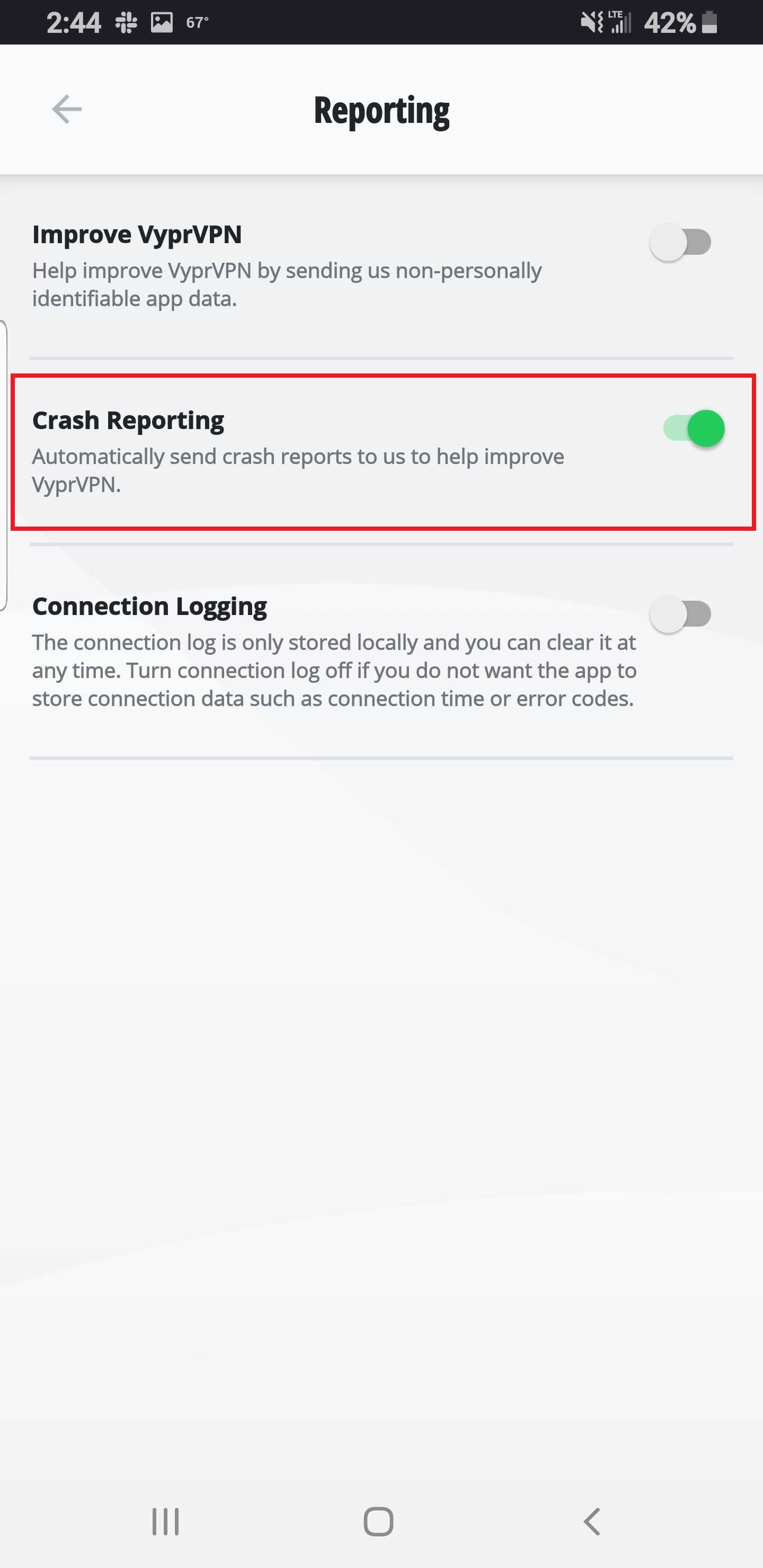 If you need any further assistance, please contact our 24/7 Customer Success Team, who would be glad to assist.