Use the instructions below to connect to VyprVPN using Wireguard:
Open the VyprVPN app and select Customize in the bottom left.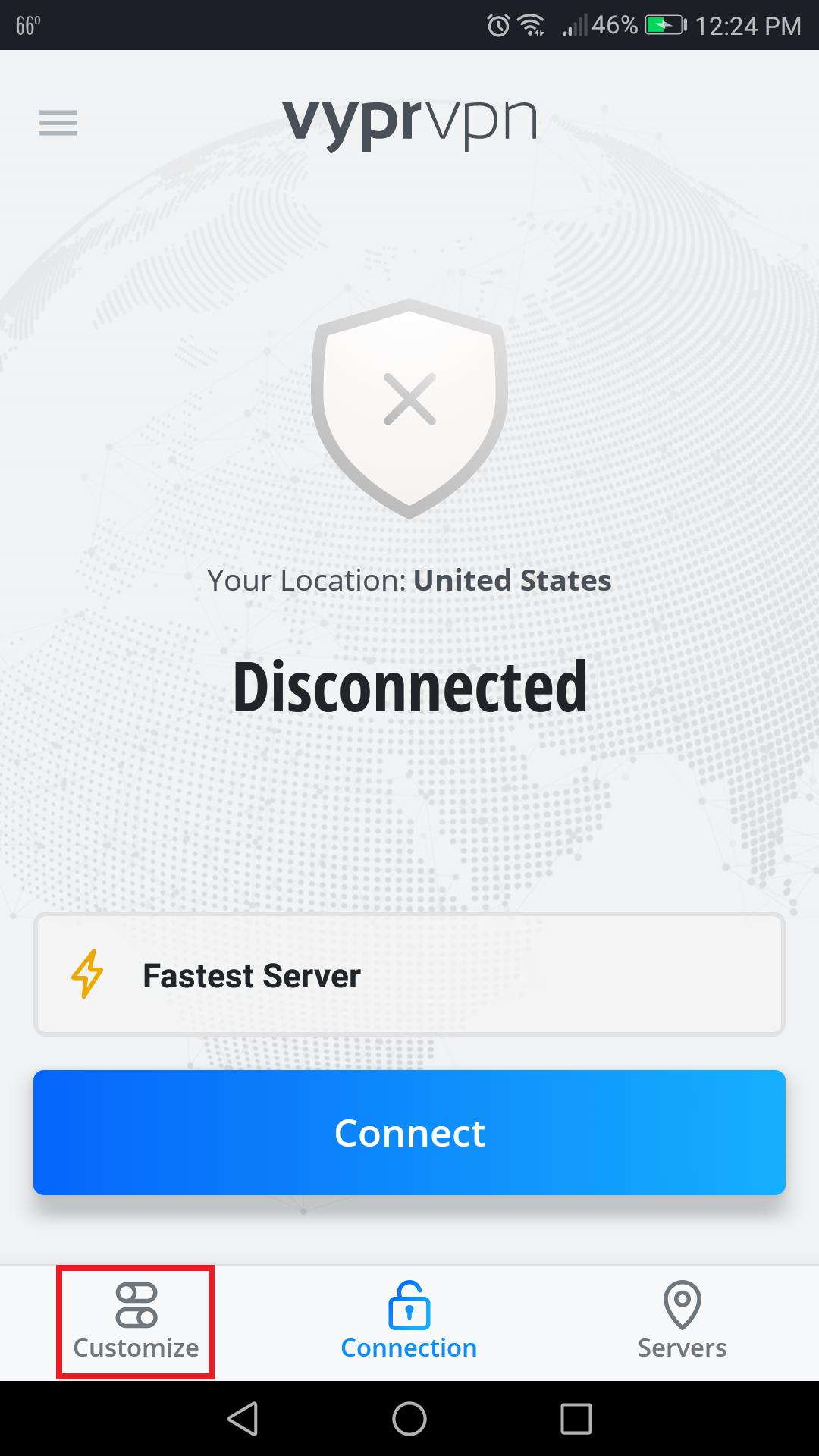 The currently selected protocol will show under Protocol in the Customize menu. If it shows as something other than Wireguard, then select the Protocol menu to change it Wireguard.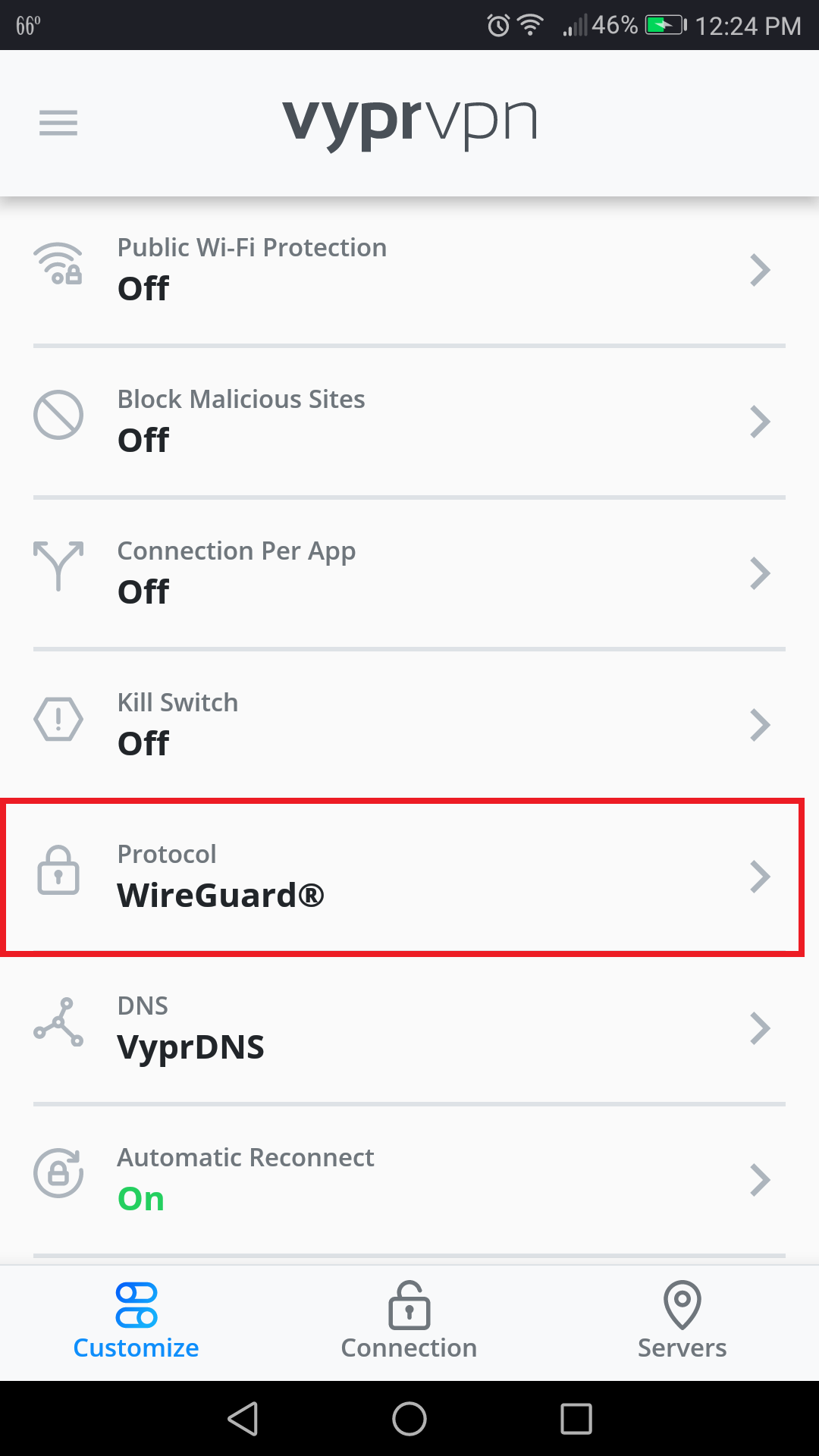 Click "Protocol" and select the "WireGuard - Most Advanced" protocol.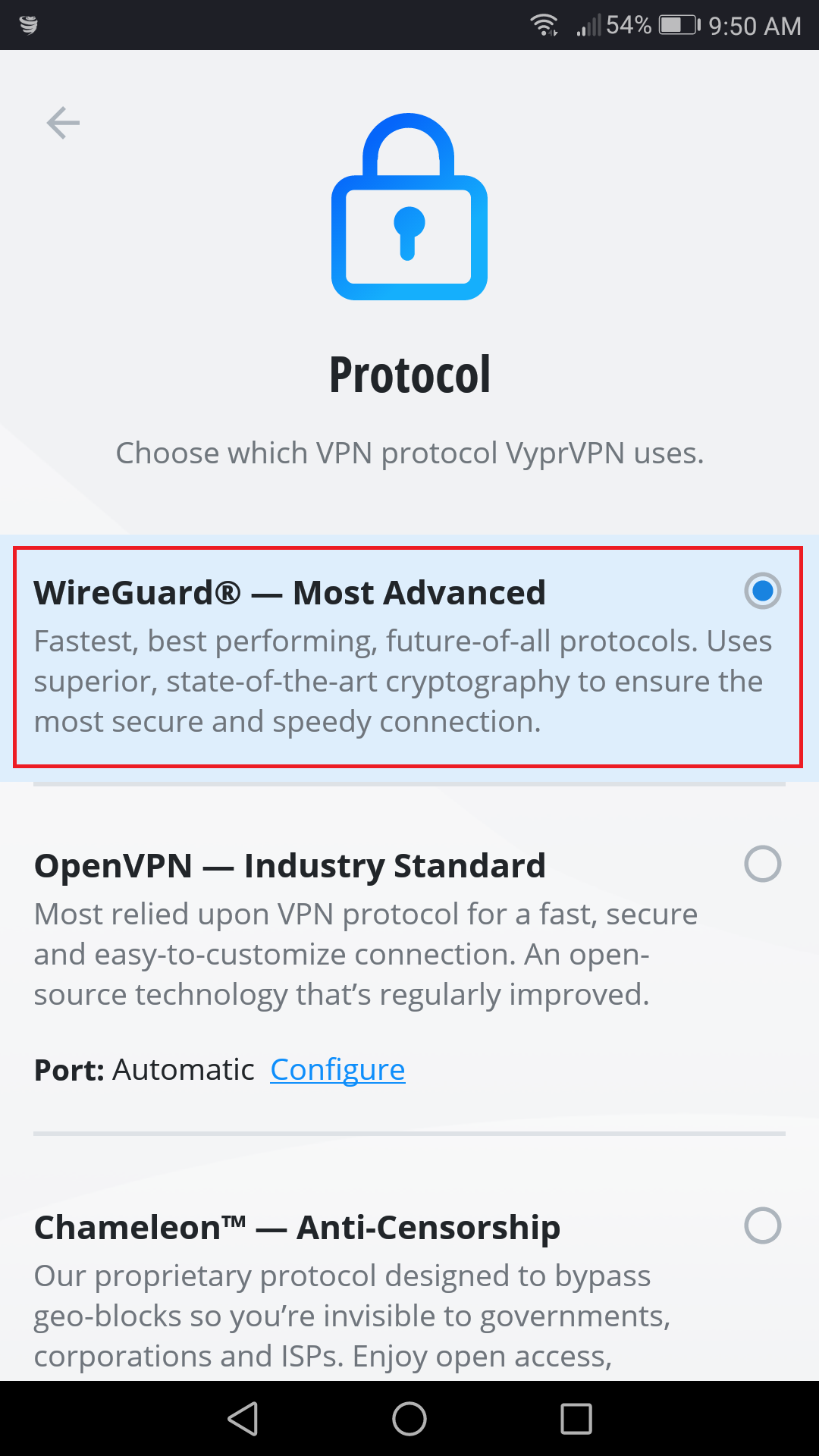 That's it! Future VyprVPN connections will now use the Wireguard protocol.
If you need any further assistance, please contact our 24/7 Customer Success Team, who would be glad to assist.