We made some changes to the VyprVPN widget in the 4.5 update to VyprVPN for Android. If you had the widget on your home screen before and it is now displaying an error, then you will need to replace the original widget with the new widget.
Use the instructions below to remove and replace the widget:
Hold down on the errored widget until it allows you to drag it across the screen, then drag it to Remove at the top and then release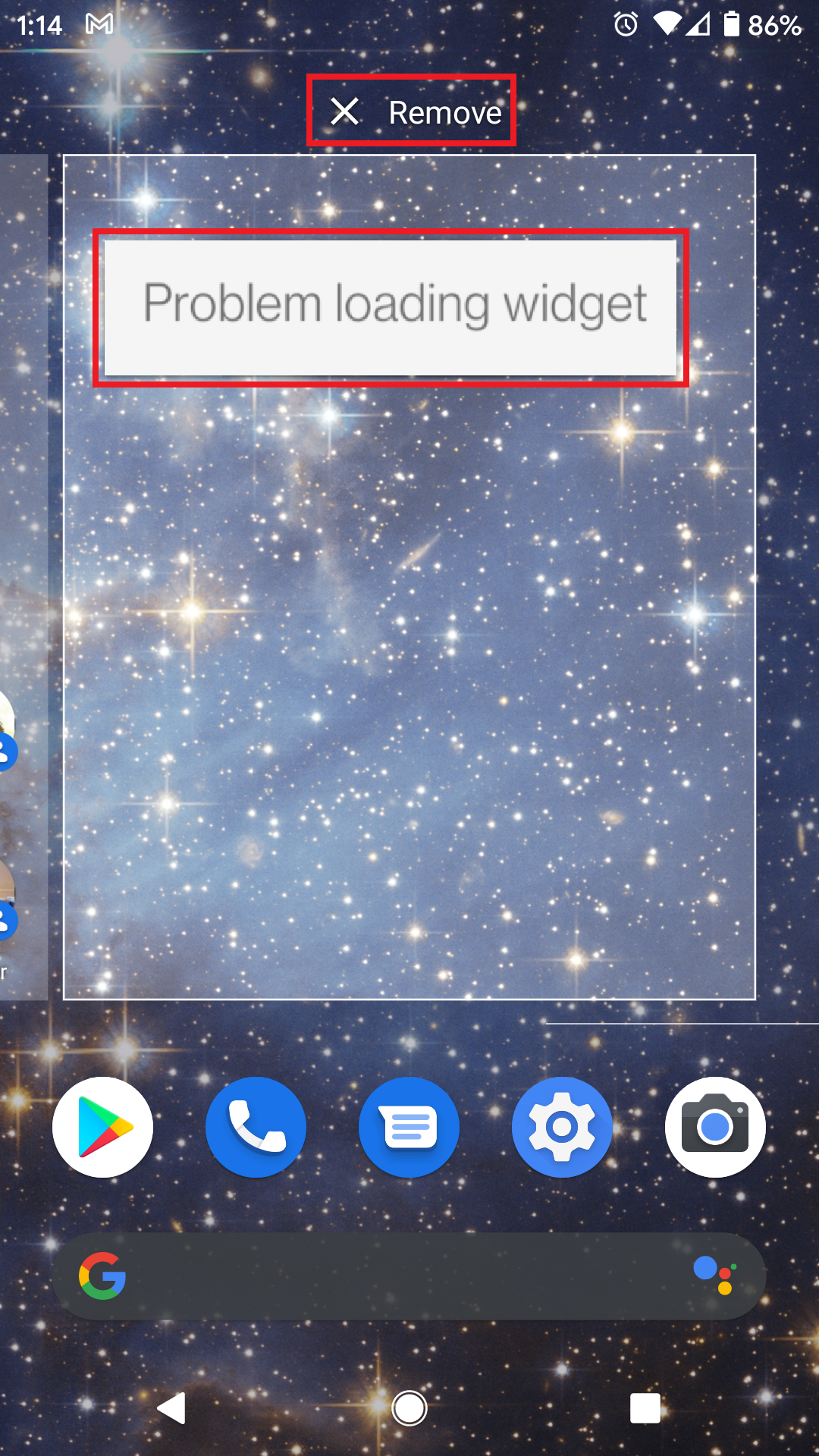 To add the new widget, hold down on any blank section of your Home Screen, and then select Widgets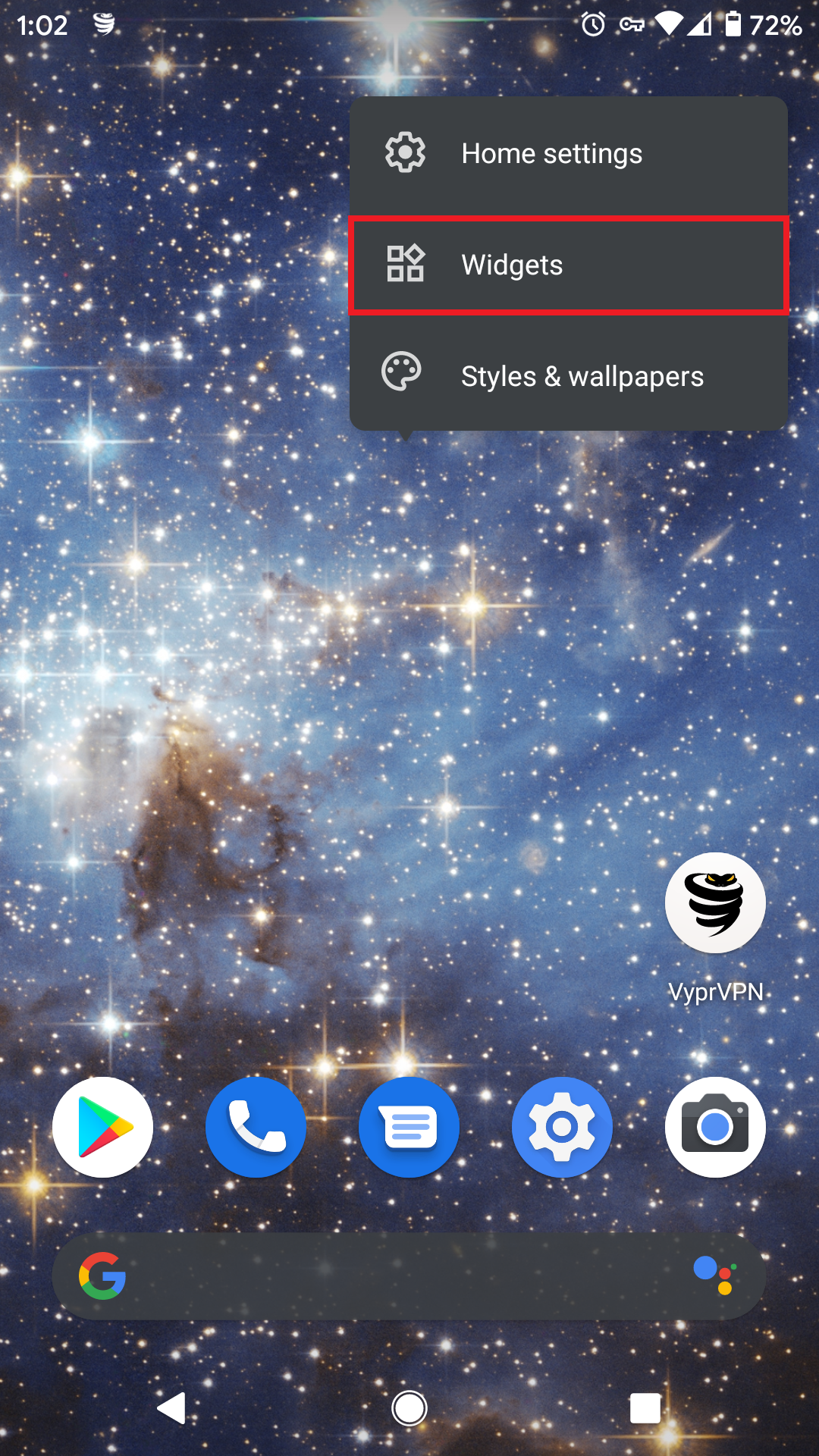 Scroll to find the VyprVPN Widget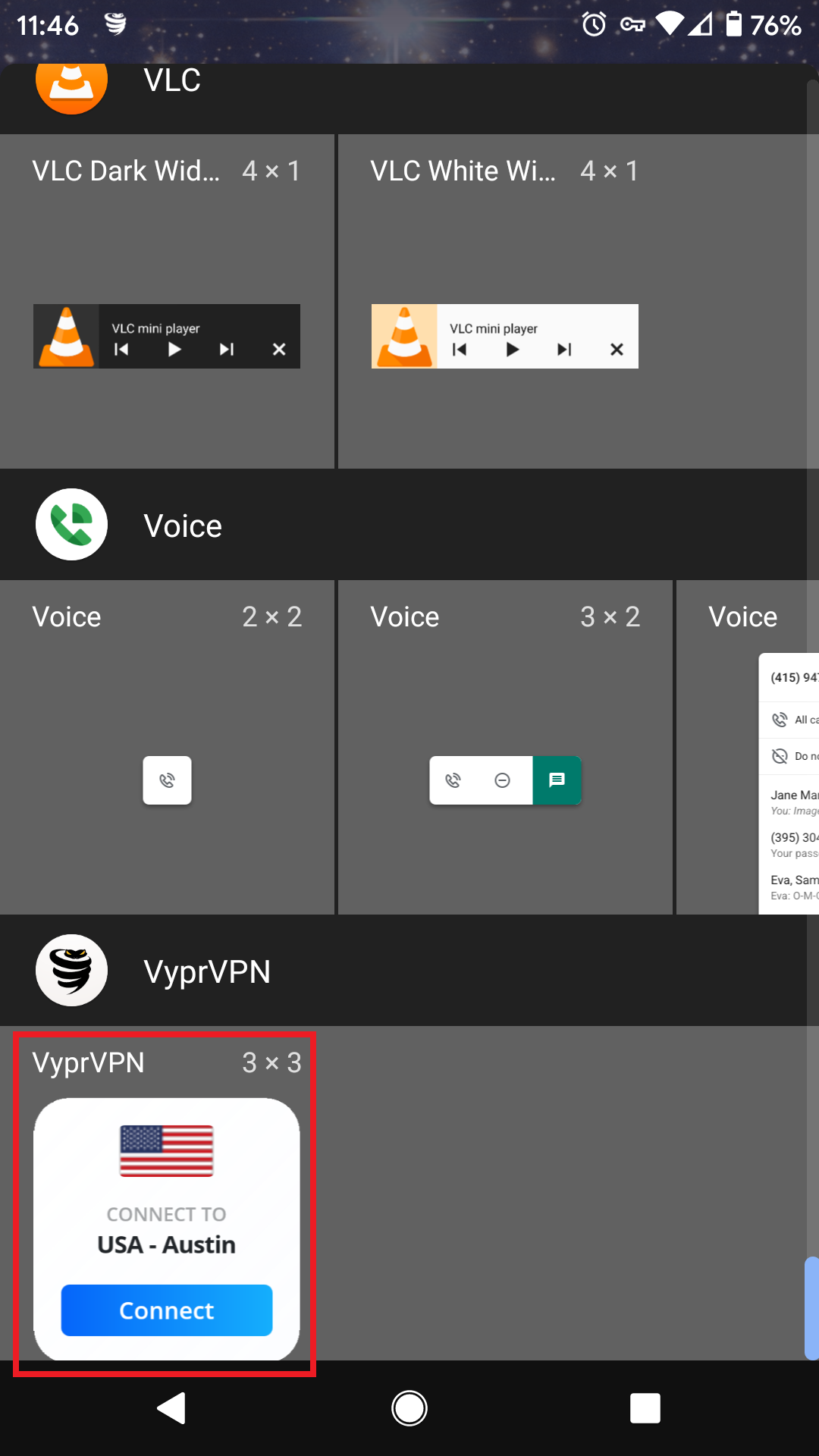 Hold down on the widget and release it anywhere on your Home Screen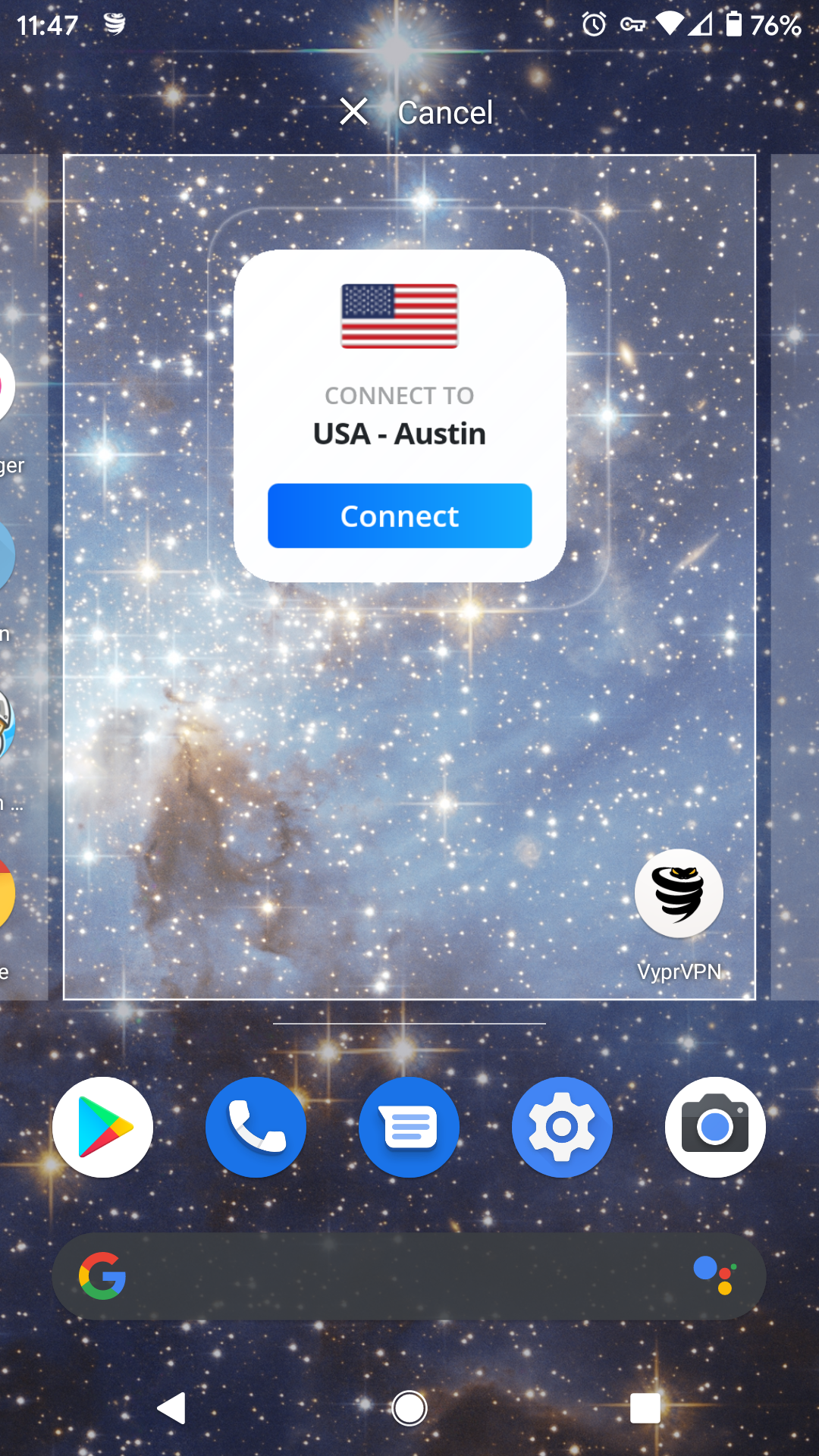 The new VyprVPN widget is now installed! Tap Connect or Disconnect anytime to connect or disconnect VyprVPN. Tapping elsewhere on the widget will open the VyprVPN app.
To change the location shown on the widget, simply change the selected location in the VyprVPN app. The new location will automatically update on the widget.
If you need any further assistance, please contact our 24/7 Customer Success Team, who would be glad to assist.