If you wish to change your subscription level or cancel your account, you can do so from the Golden Frog Account. If you are not already logged in, you will need to log in with your email and password.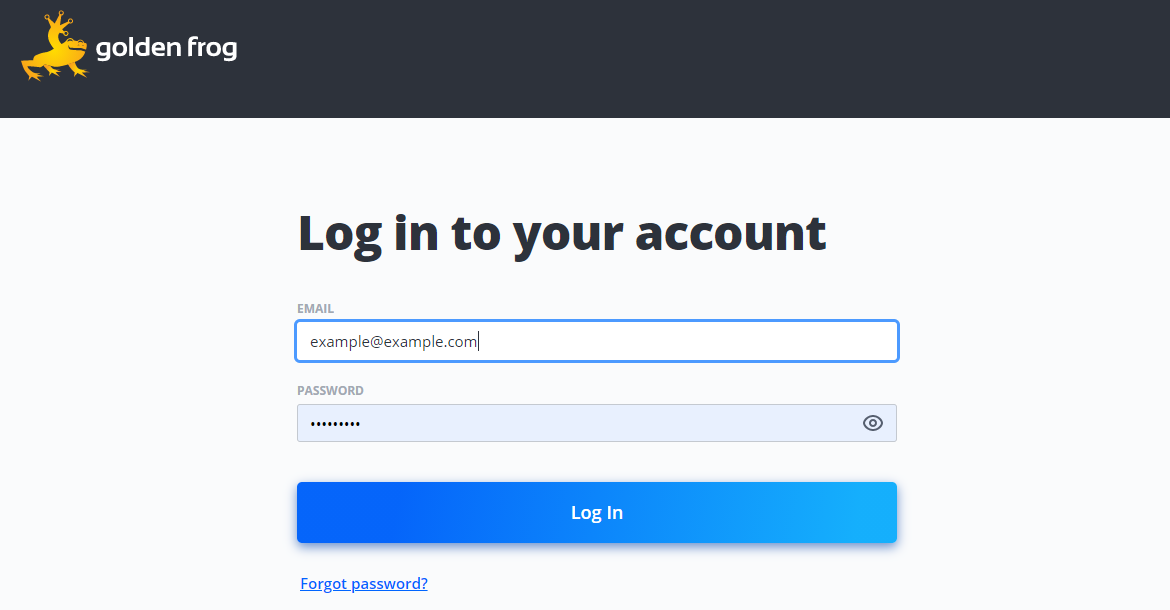 After logging in with your email and password, select the Subscriptions tab on the left side.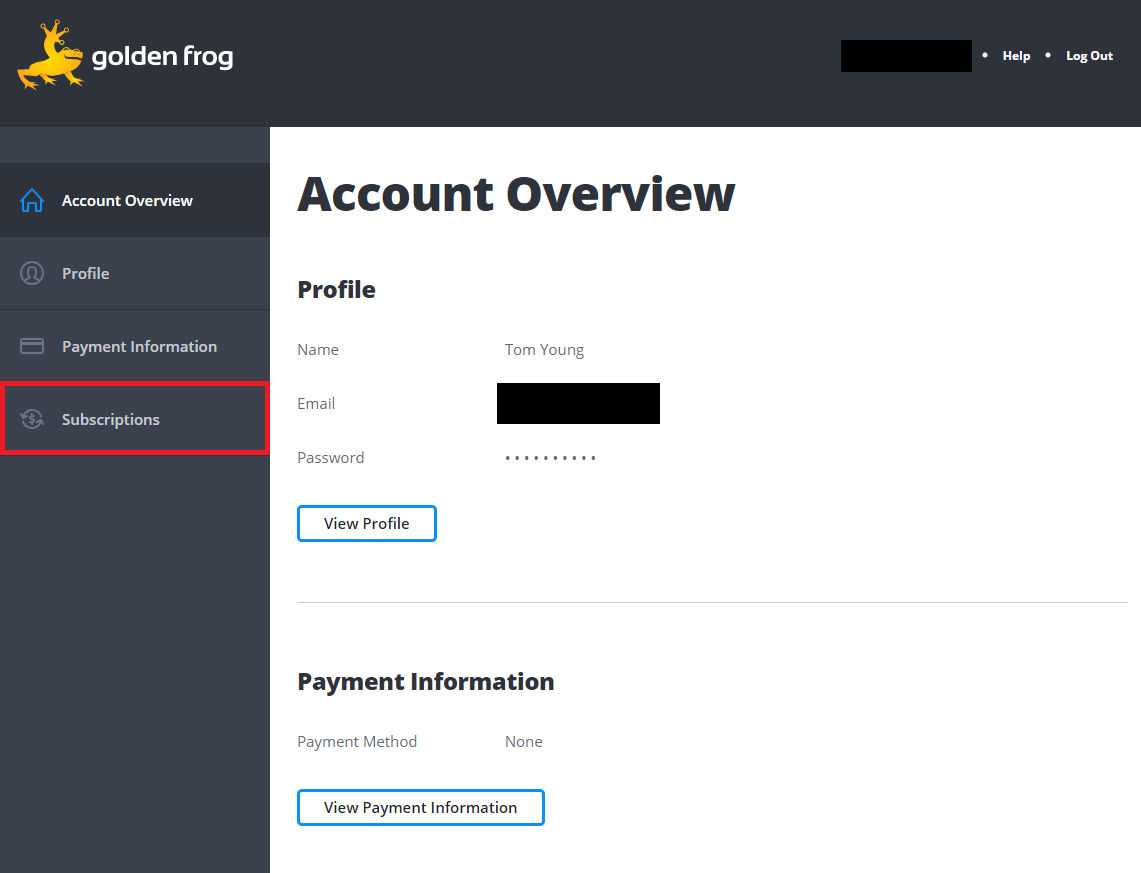 In the Subscriptions section, you will see the different subscription lengths that are available. To change to a shorter or longer subscription length, simply click on Select Plan next to the subscription length you would like to change to.
At the top of the Subscriptions section, you will see your current subscription along with an option to Cancel subscription on the right side. To cancel your subscription, simply select Cancel subscription. When a subscription is canceled, it will remain active for the rest of the time that has already been paid for. After that, the subscription will expire, and you will not be billed again. After the subscription expires, you can activate a new subscription from this same menu.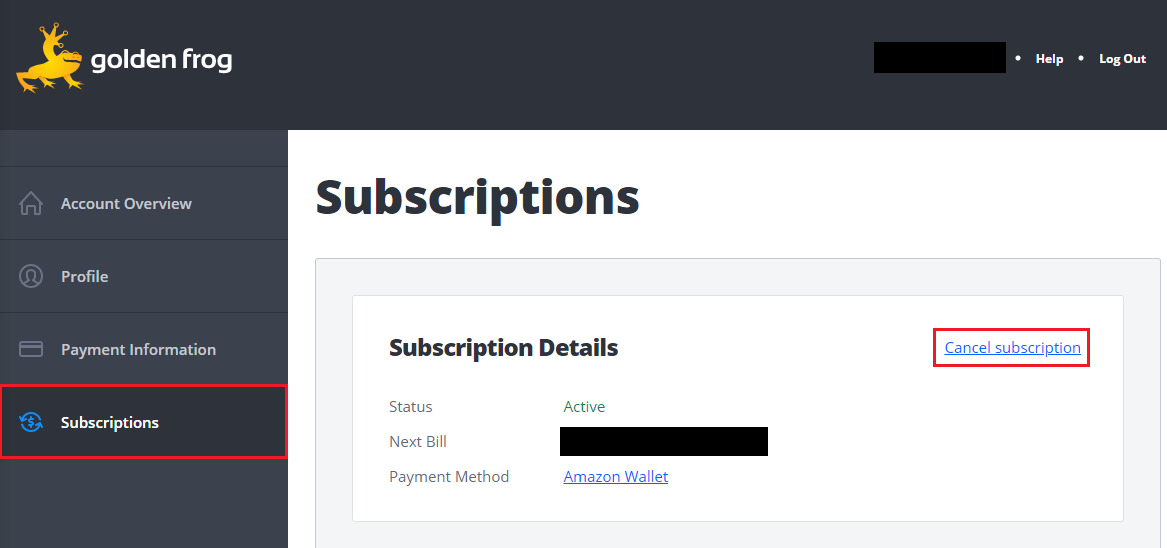 If you need any further assistance, please contact our 24/7 Customer Success Team, who would be glad to assist.