If you are currently paying your VyprVPN subscription with iTunes, and your subscription payment has failed, you will be prompted with the following lock message at the end of your current billing cycle. This will happen if you have Automatic Renewal turned off, or the Payment Card associated with your iTunes account is no longer activated or up-to-date.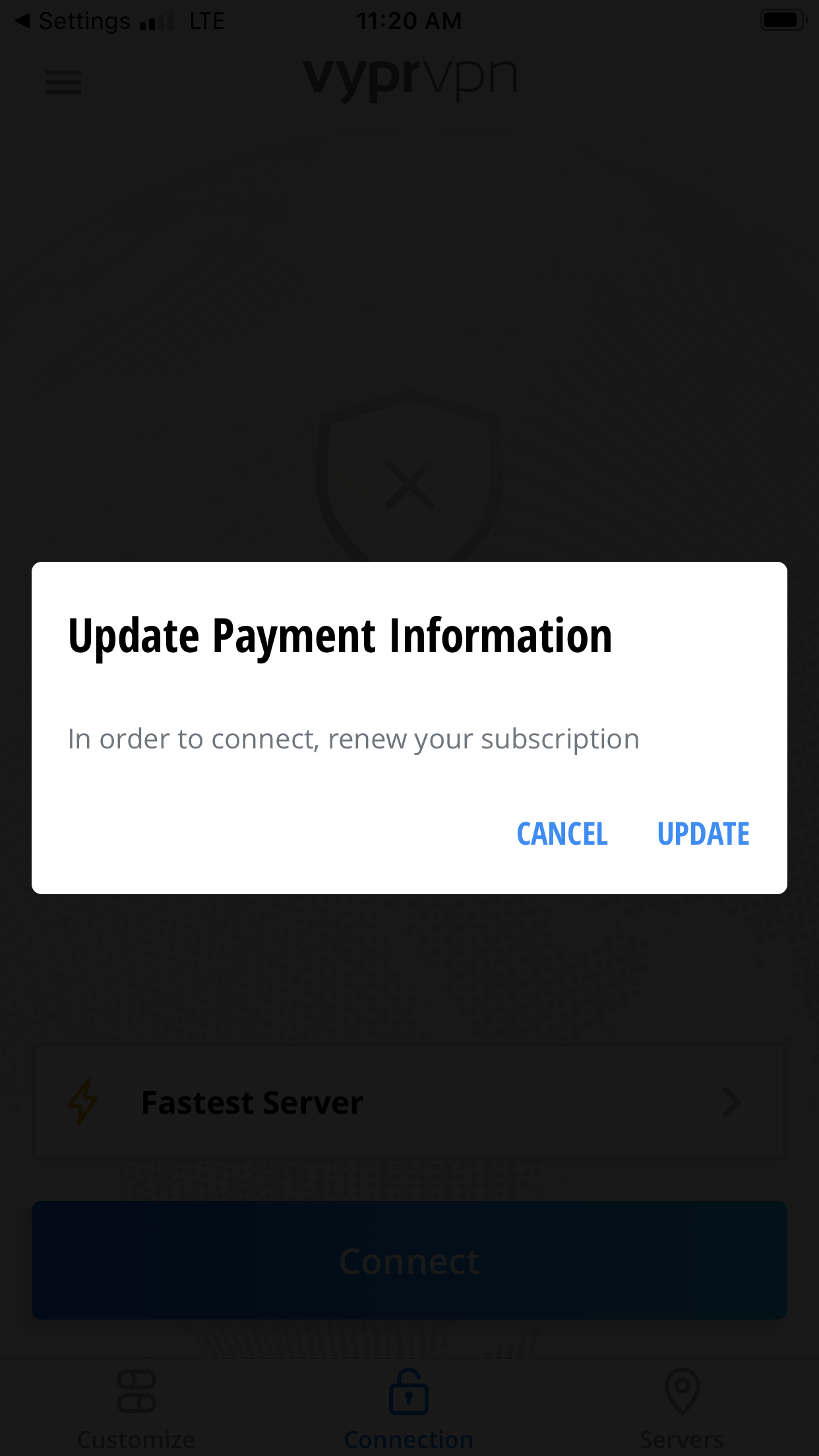 To continue service, tap 'Update' to close the prompt and continue payment through iTunes:
Access VyprVPN and try to connect to a server.

Next, you will be sent to a page to

select your Subscription Type

(Monthly or Yearly).

Once you have selected your subscription,

your payment will process and your account will unlock

.
Or you can click 'Update' to access the VyprVPN Control Panel and add new billing information (seen here).
Please note: If you update your billing information from within the VyprVPN Control Panel please be sure that you Disable Automatic Renewal using the instructions here.
To avoid future payment problems, please click here to learn how to enable Automatic Renewal, or click here to learn how to change your plan term length.
If you need any further assistance, please contact our 24/7 Customer Success Team, who would be glad to assist.