When VyprVPN has a new update released or the app installed on your Mac is an earlier version, the app will display a notification that there is a newer version ready to download. If you are operating on the latest version of the app, there will not be a displayed option to check for updates.
Here's how to check if an update is available and how to download:
The alert will show from the main window in the top left.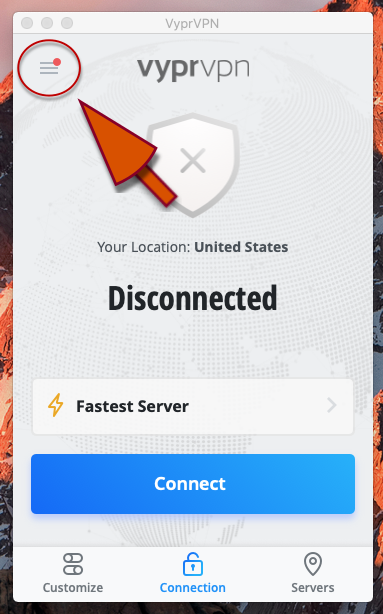 Click the options bars on the upper left corner and you will be presented with the following option.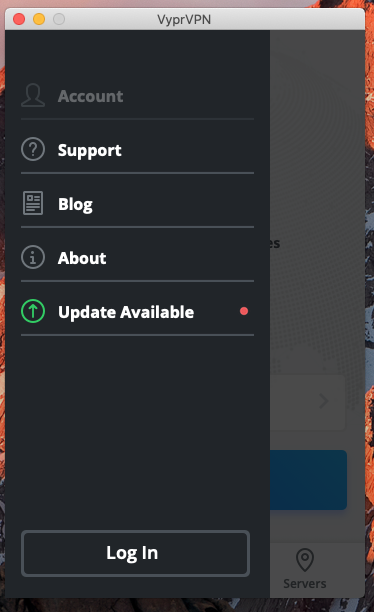 Click "Update Available" and it will begin downloading.
When the download is complete, the installation process will begin.
Feel free to review the release notes!
If satisfied and ready to install, follow the installation prompts.
If you encounter any install errors, be sure to close VyprVPN from the desktop menu bar while leaving the installation window open.
After the steps above are complete, you're good to go! Open up VyprVPN and you'll be on the latest available version.
If you need any further assistance, please contact our 24/7 Customer Success Team, who would be glad to assist.