The Public Wi-Fi Protection feature, when enabled, allows you to stay secure at all times by automatically connecting and encrypting your Internet connection when you connect to an unknown (non-trusted) Wi-Fi network – and since it's automatic you don't even have to think about it! You designate your trusted Wi-Fi networks that will not trigger a VPN connection when Public Wi-Fi Protection is enabled. Any Wi-Fi network that you connect to that is not listed within the trusted Wi-Fi networks will trigger VyprVPN to automatically establish a VPN connection.
You can follow the steps below to enable Public Wi-Fi Protection:
Open the VyprVPN application and click the Customize button located at the bottom left corner of your app.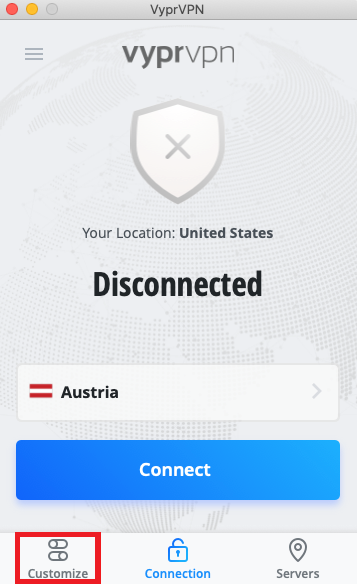 Click on Public Wi-Fi Protection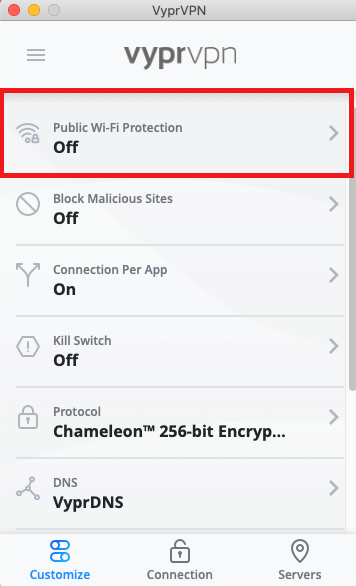 Click the slider to enable Public Wi-Fi Protection then click on Add Trusted Networks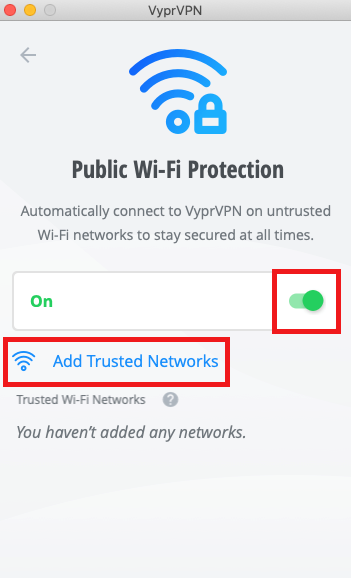 Select one of your saved Networks from the list shown, or you can enter one manually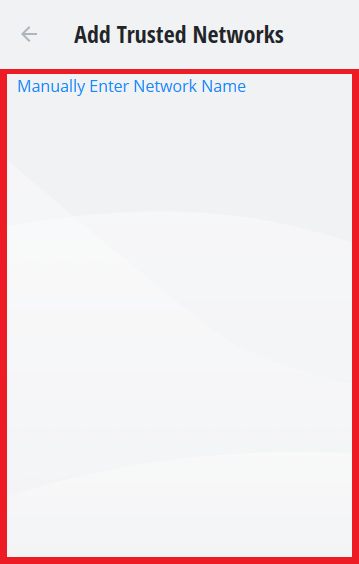 If you need any further assistance, please contact our 24/7 Customer Success Team, who would be glad to assist.