Whenever you are connected to VyprVPN, all outbound ports are open, and all inbound ports are closed by our NAT Firewall, which is enabled by default on all VyprVPN accounts.
While it is not possible to open specific inbound ports while connected to VyprVPN, it is possible to open all inbound ports, which can be done by disabling NAT Firewall in the Manage Services section of your Account.
Please note that after disabling or enabling NAT Firewall, any active VyprVPN connections will need to be disconnected and then reconnected before the change will take effect.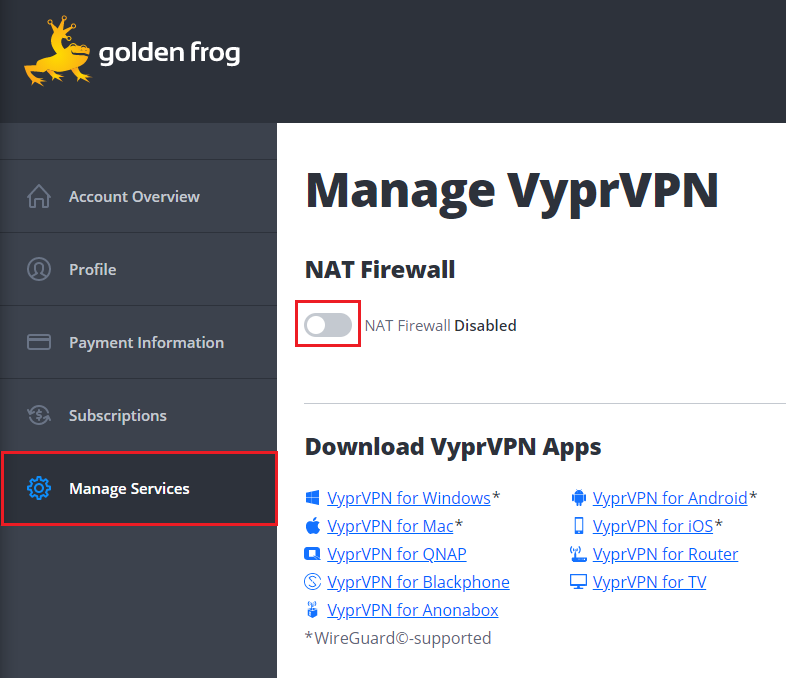 If you need any further assistance, please contact our 24/7 Customer Success Team, who would be glad to assist.