Connection Per App allows you to choose which apps will or won't use VyprVPN's connection when it is active. You can also set apps to automatically trigger a VPN connection when they are opened.
Use the steps below to enable Connection Per App on your Mac:
Open VyprVPN and select Customize in the bottom left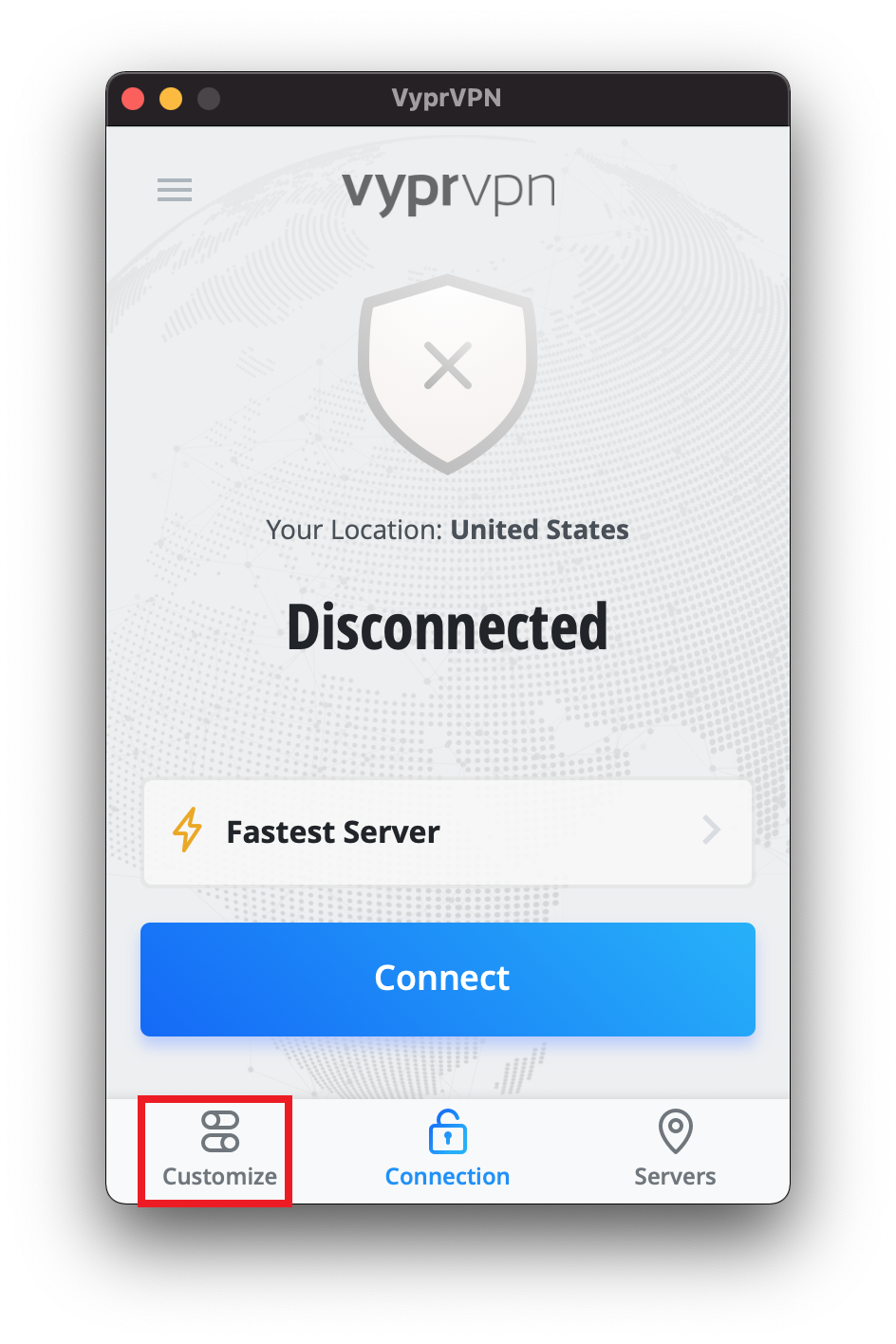 Select Connection Per App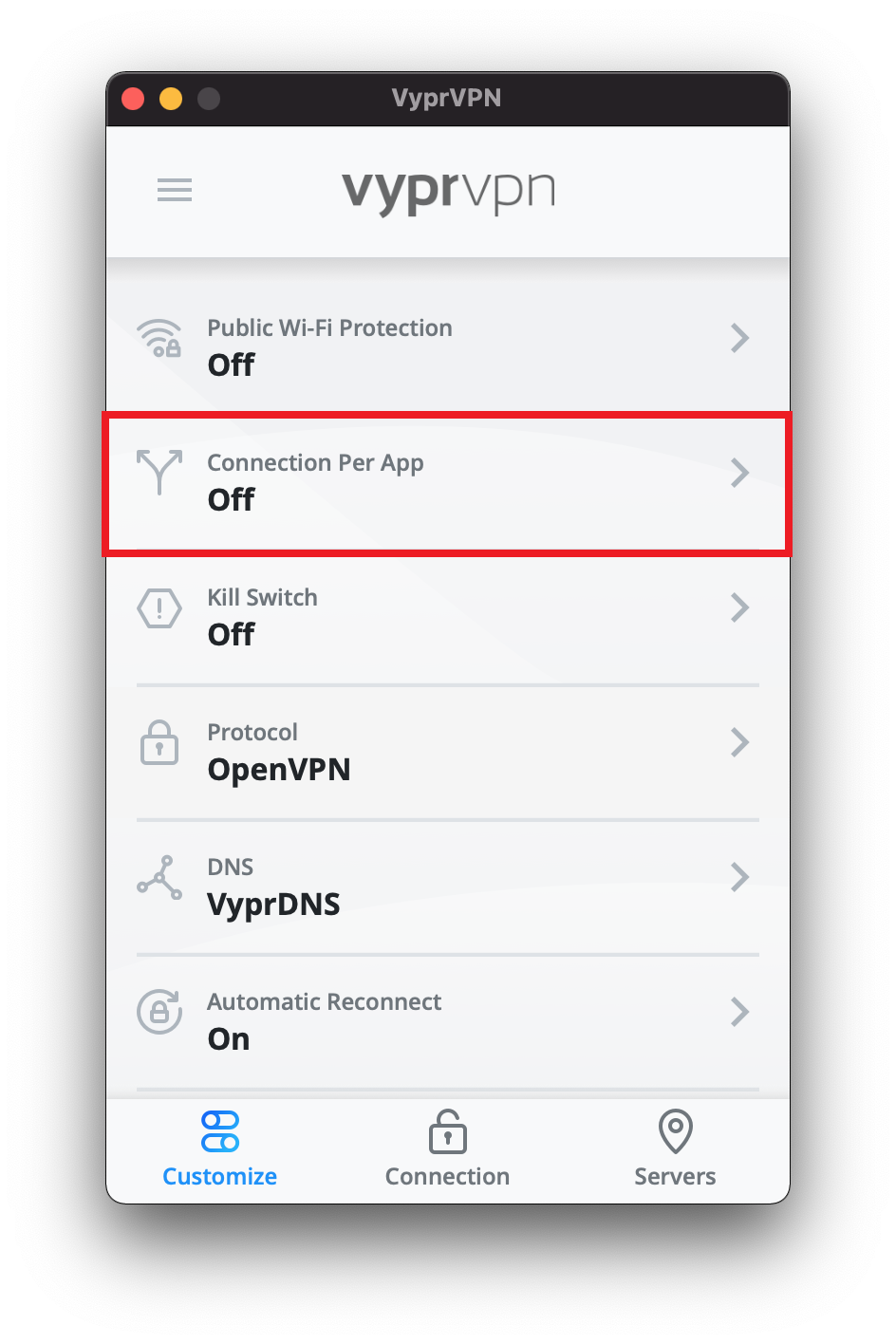 Select the toggle switch to enable Connection Per App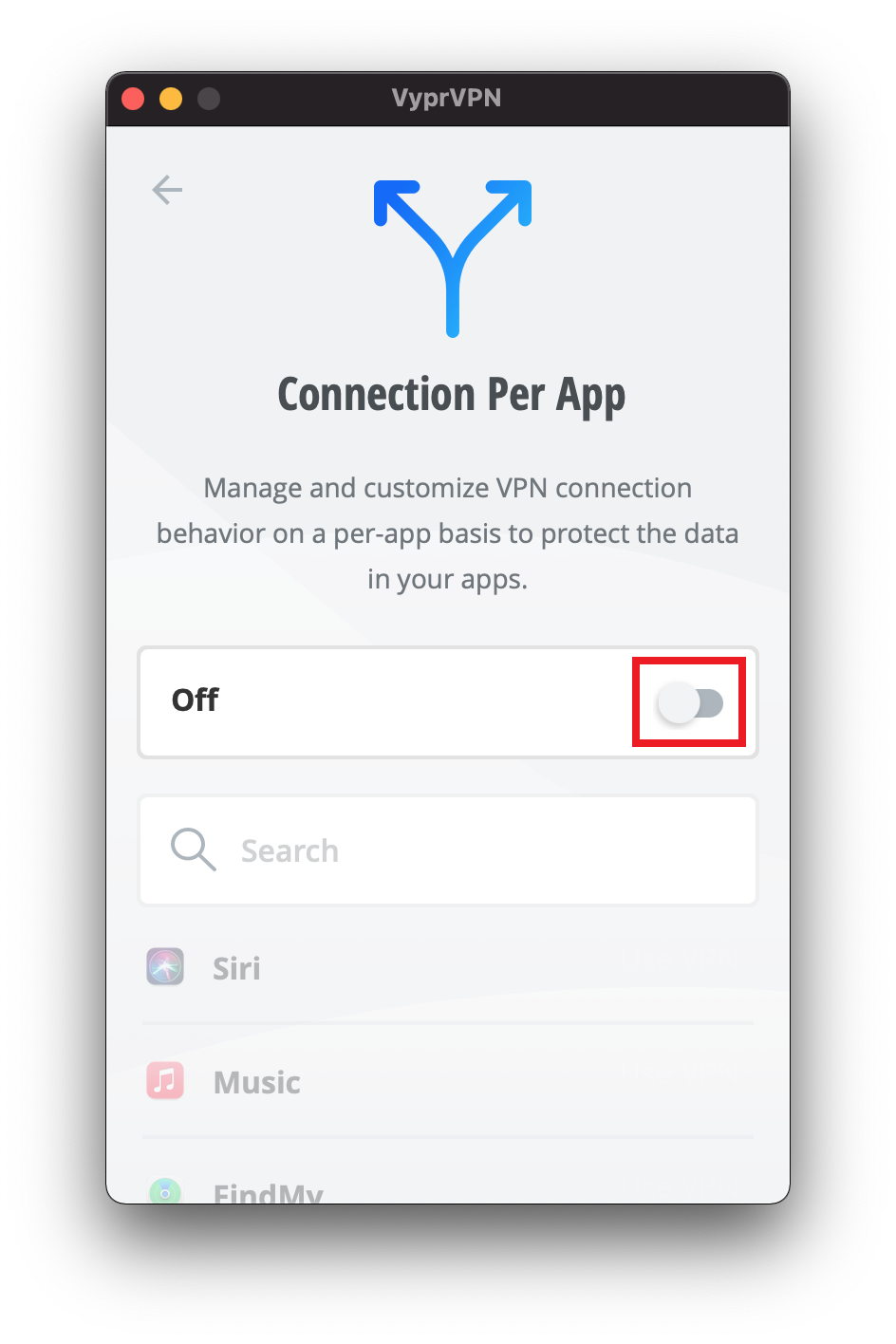 If this is your first time enabling Connection Per App, you will be prompted to allow a new system permission. Select Update Settings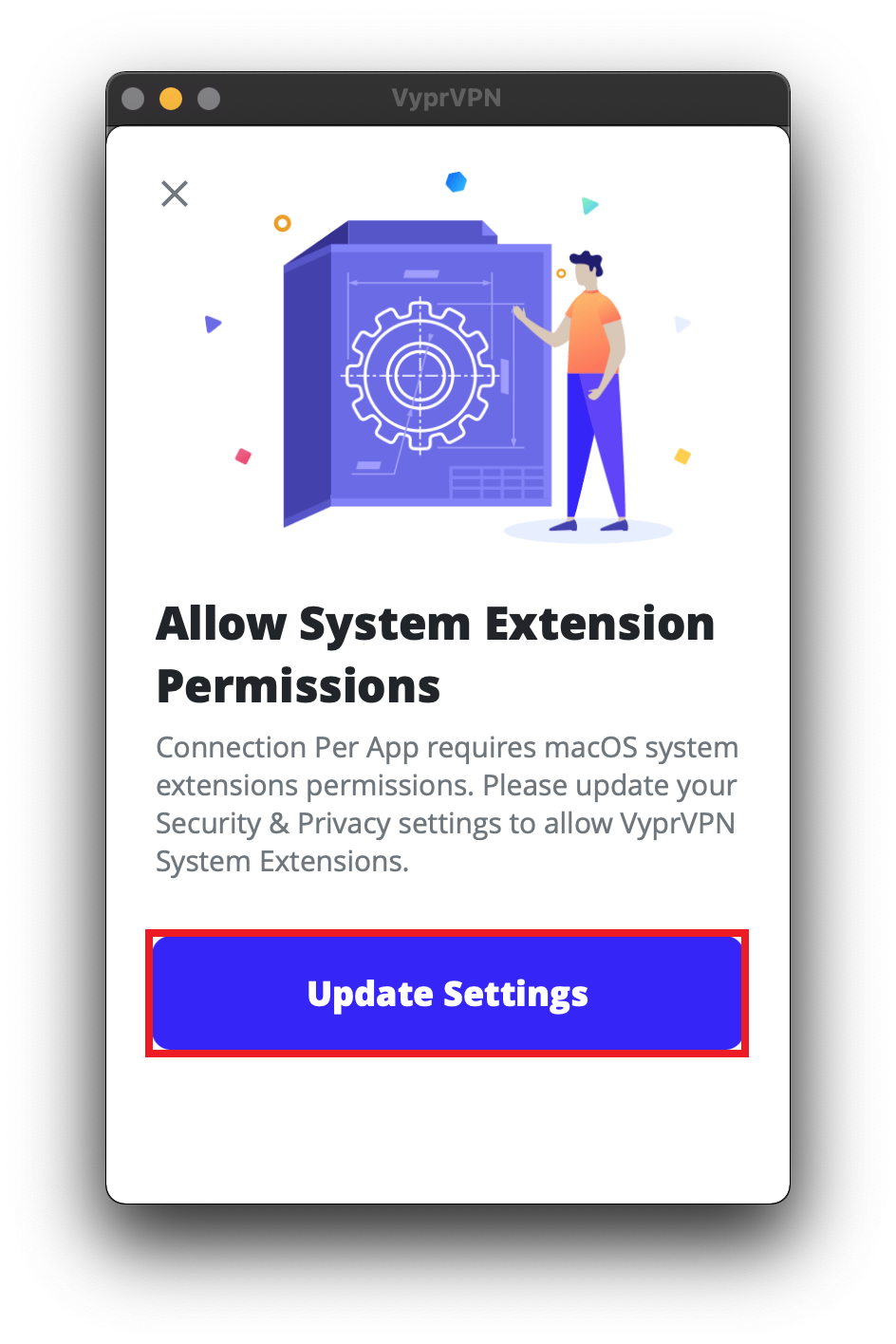 In the Security & Privacy window, select the padlock icon in the bottom left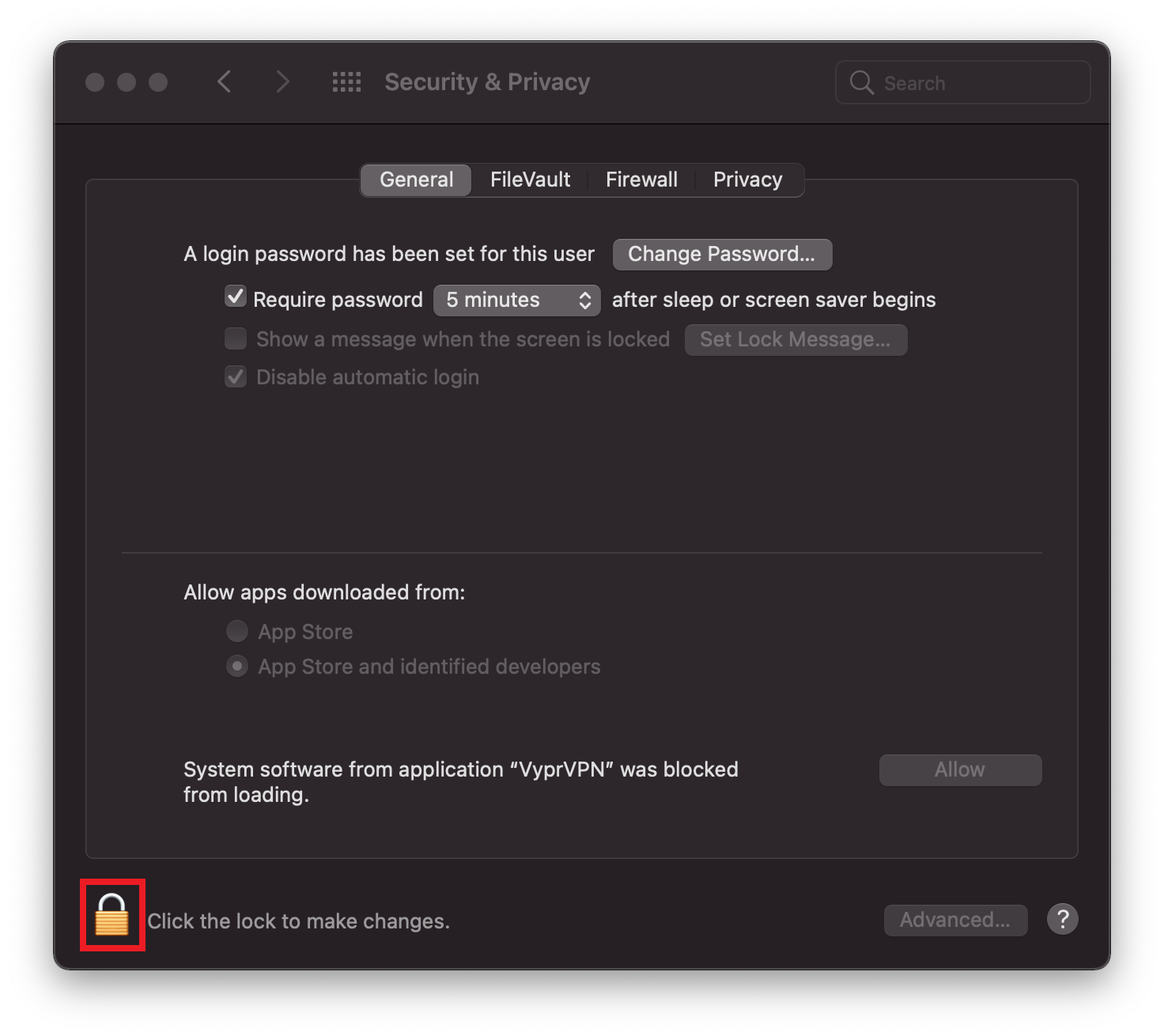 Enter your computer's administrator password and select Unlock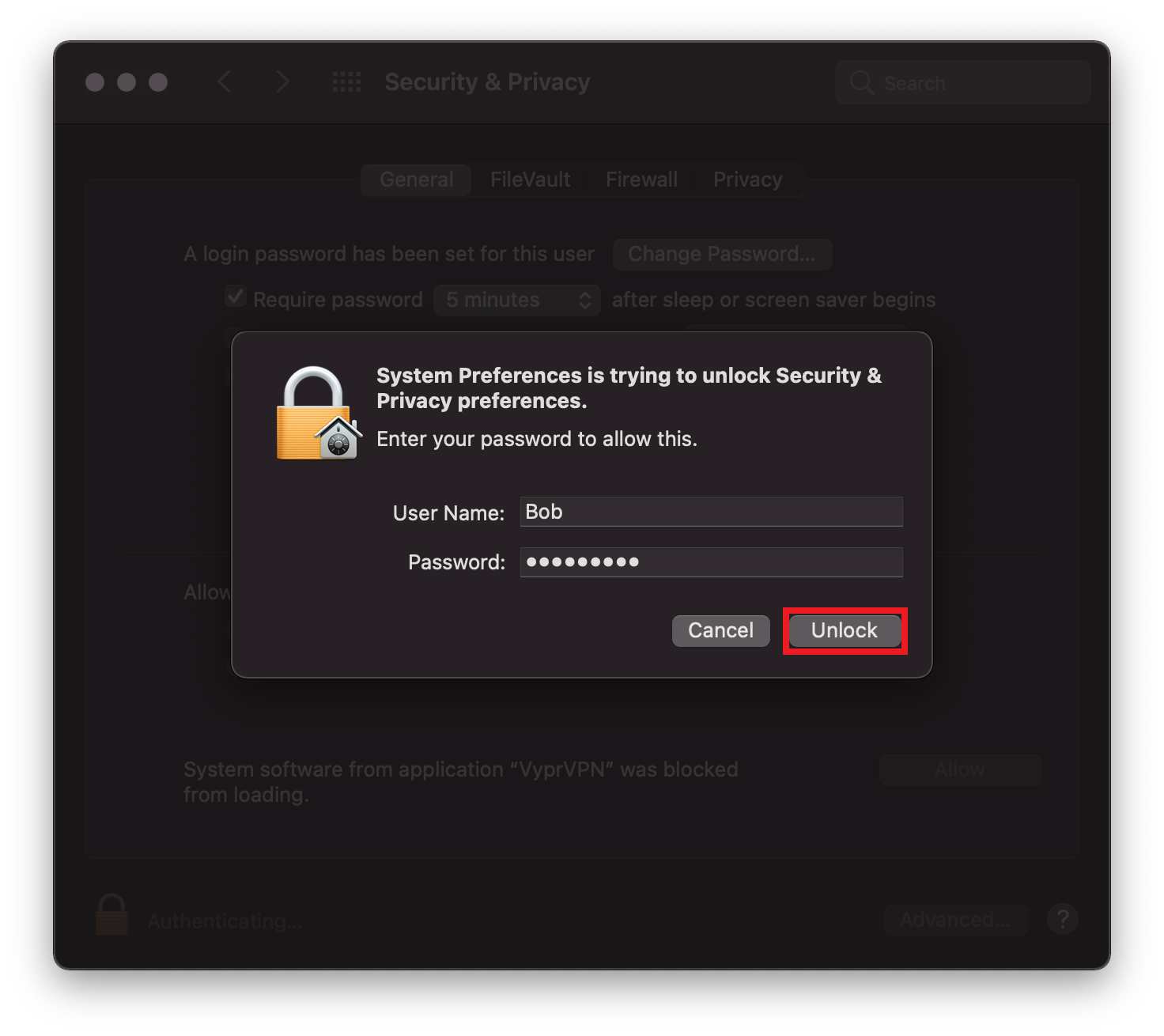 Security & Privacy settings are now unlocked. Select Allow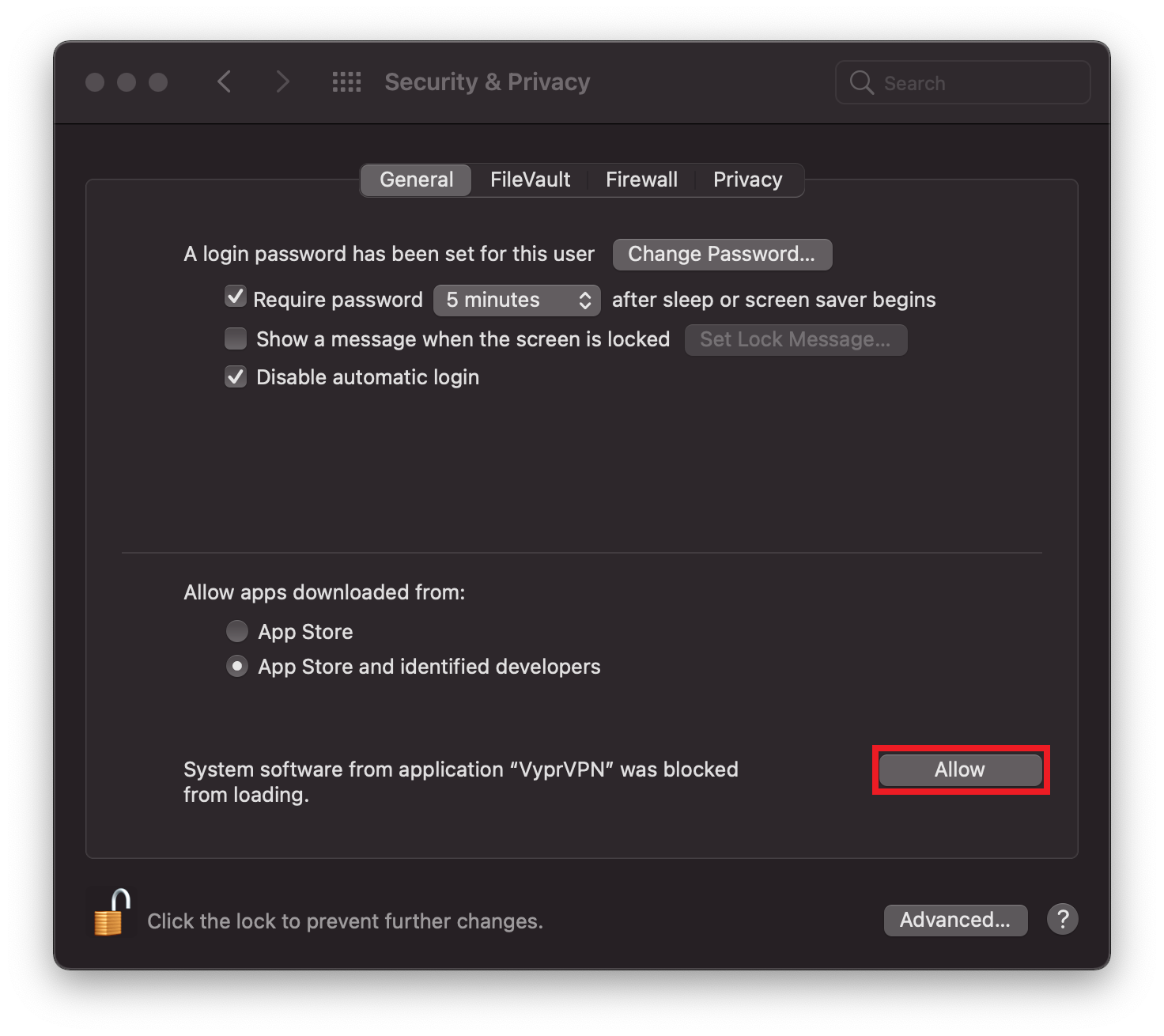 Select Allow (Note: Although it is possible for any VPN or proxy service to monitor web activity, VyprVPN is a no log VPN and does not do any form of monitoring on our customers' VPN connections)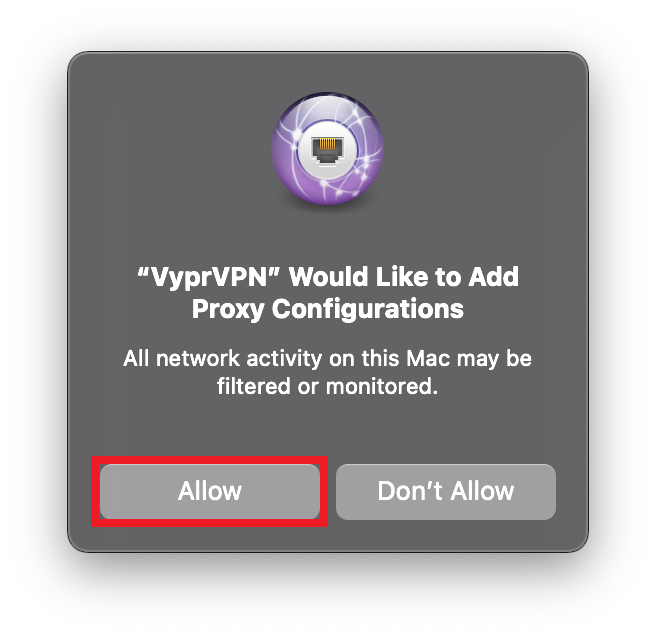 Connection per app is now enabled! The toggle switch will show in green, and you can configure apps as needed from the list.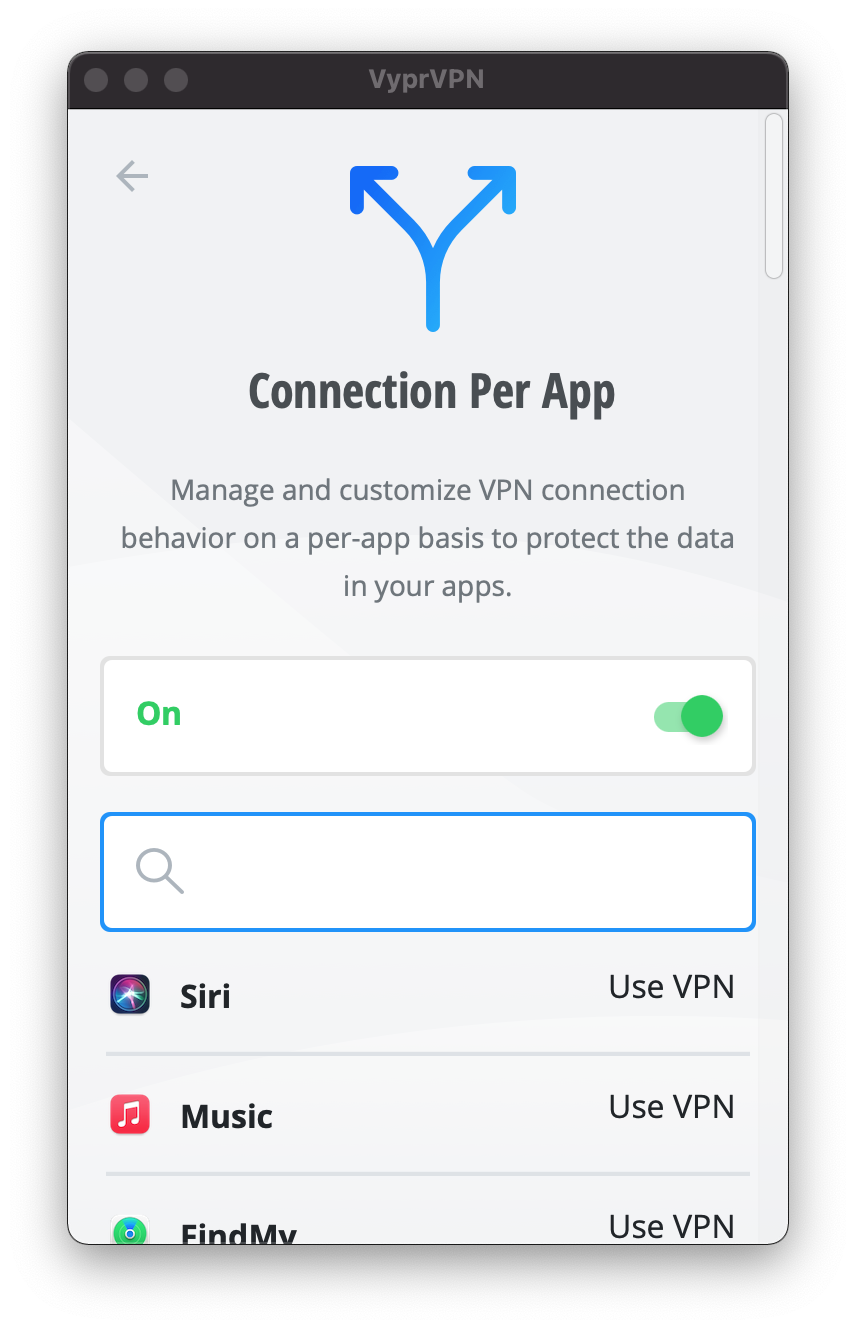 ---
What is the "Use VPN" setting?
If you have an app set to "Use VPN", the app will use the VPN connection when VyprVPN is connected. If VyprVPN is disconnected, the app will continue to use other Internet connections. This is the default setting for all apps.
What is the "Bypass VPN" setting?
The "Bypass VPN" setting will cause the app to use the default Internet connection of the device, regardless if VyprVPN is connected or not. You would use this setting for apps that you do not want to connect through VyprVPN.
What is the "Automatic Connect" setting?
The "Automatic Connect" setting will cause VyprVPN to connect automatically whenever the app is launched. For example, if you set Safari to "Automatic Connect", VyprVPN would connect automatically whenever Safari is opened. (Note: this setting is only available on Mac)
If you need any further assistance, please contact our 24/7 Customer Success Team, who would be glad to assist.