Using our new Quick Connect feature, you can configure VyprVPN to connect to any geographic region of your choice! If you don't need to connect to a specific server location, this is the perfect option to get you connected quickly, without needing to select a server location.
To enable Quick Connect on Windows, macOS, Android, or iOS, please use the following steps:
(Note: while the screenshots below were made on Windows, the instructions are the same for all operating sytems)
Select Customize, then select Connection Type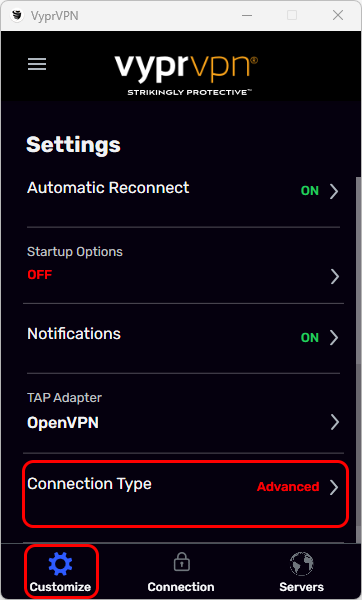 Select Quick Connect, then select a Region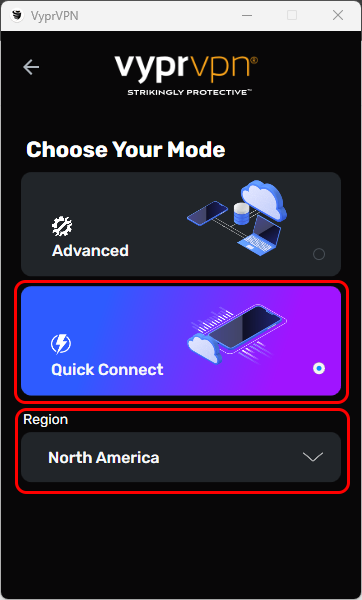 Quick Connect is now enabled! VyprVPN will connect to the fastest server in your selected geographic region.
Notes on Quick Connect:
When Quick Connect is enabled, you will not see your server location on the Connection screen. To see which server you are connected to, select the Connection Details icon at the top right of the Connection screen.
The Servers screen will be inaccessible whenever Quick Connect is enabled. To change your geographic location or revert back to Advanced, return to the Connection Type menu.
If you need any further assistance, please contact our 24/7 Customer Success Team, who would be glad to assist.