If you paid with iTunes, please click here to see how to cancel an iTunes VyprVPN subscription.
If you paid with Google Play, please click here to see how to cancel a Google Play VyprVPN subscription.
To cancel your subscription:
Log in to your VyprVPN account
Select Subscriptions, then select Cancel subscription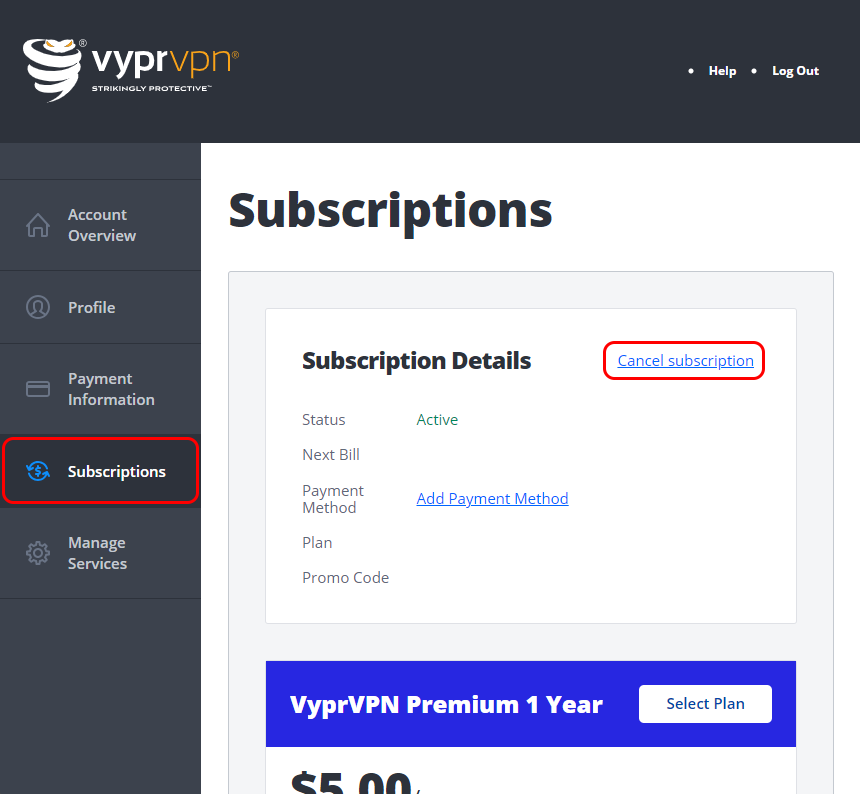 You will be prompted to select a cancelation reason and finalize your cancelation. Please ensure that you finish the cancelation process, or the subscription will not be canceled, and you will be charged at the next renewal date.
When a subscription is canceled, it will remain active for the remainder of its duration. After that, the subscription will expire and you will not be billed again.
If you need any further assistance, please contact our 24/7 Customer Success Team, who would be glad to assist.