VyprVPN's Master Firewall is an additional layer of security for your VyprVPN connection that blocks unrequested inbound traffic when you're connected to VyprVPN. No additional configuration or software is required - and since it runs directly on our servers, Master Firewall protects any device connected to VyprVPN.
If you do not wish to use Master Firewall, you can disable it from the Manage Services section in your account. Please note that any active VyprVPN connections will need to be disconnected and then reconnected before the change will take effect.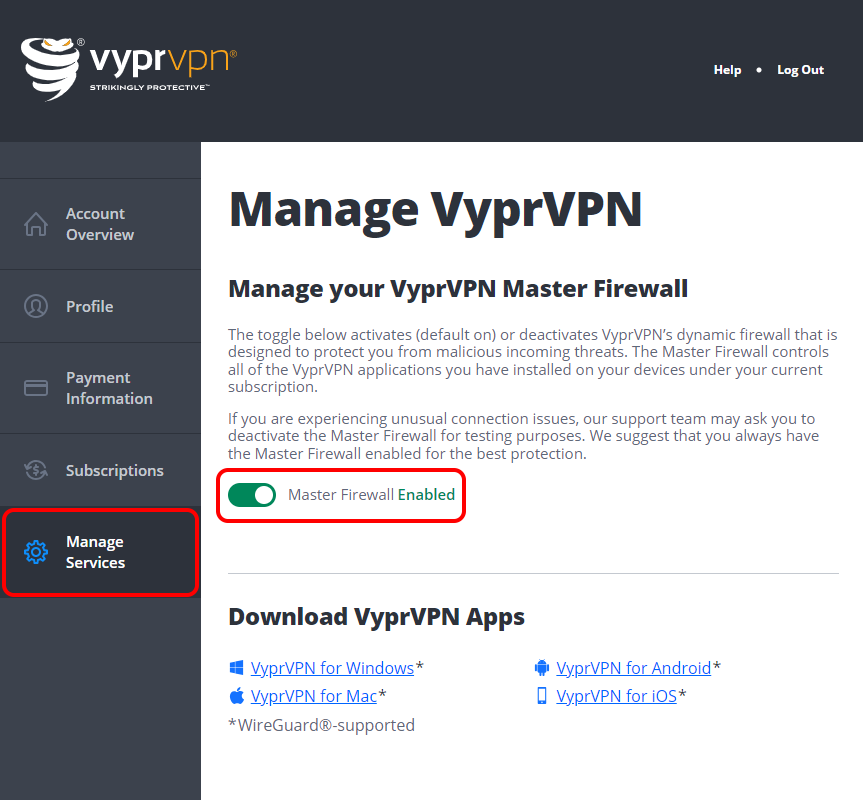 If you need any further assistance, please contact our 24/7 Customer Success Team, who would be glad to assist.