In some cases, you may need to check to ensure your VyprVPN application is up-to-date. Whether for troubleshooting purposes or if you do not have automatic updates enabled on your iOS device. Below are a few ways you can ensure your VyprVPN app is on the latest version:
Open the App Store > Click on "Updates" at the bottom of the screen. Swipe the screen down to refresh the list of apps with pending updates, and look for VPN: Private & Fast VyprVPN on the list and press "Update"


Another way to confirm your VyprVPN application is up-to-date is to Open the App Store and search "VyprVPN" > Click on "VPN: Private & Fast VyprVPN" if you see an "Update" button, you can click on it to update your application. If the button instead shows "Open", then your application is already up-to-date. (Please see screenshot below for reference)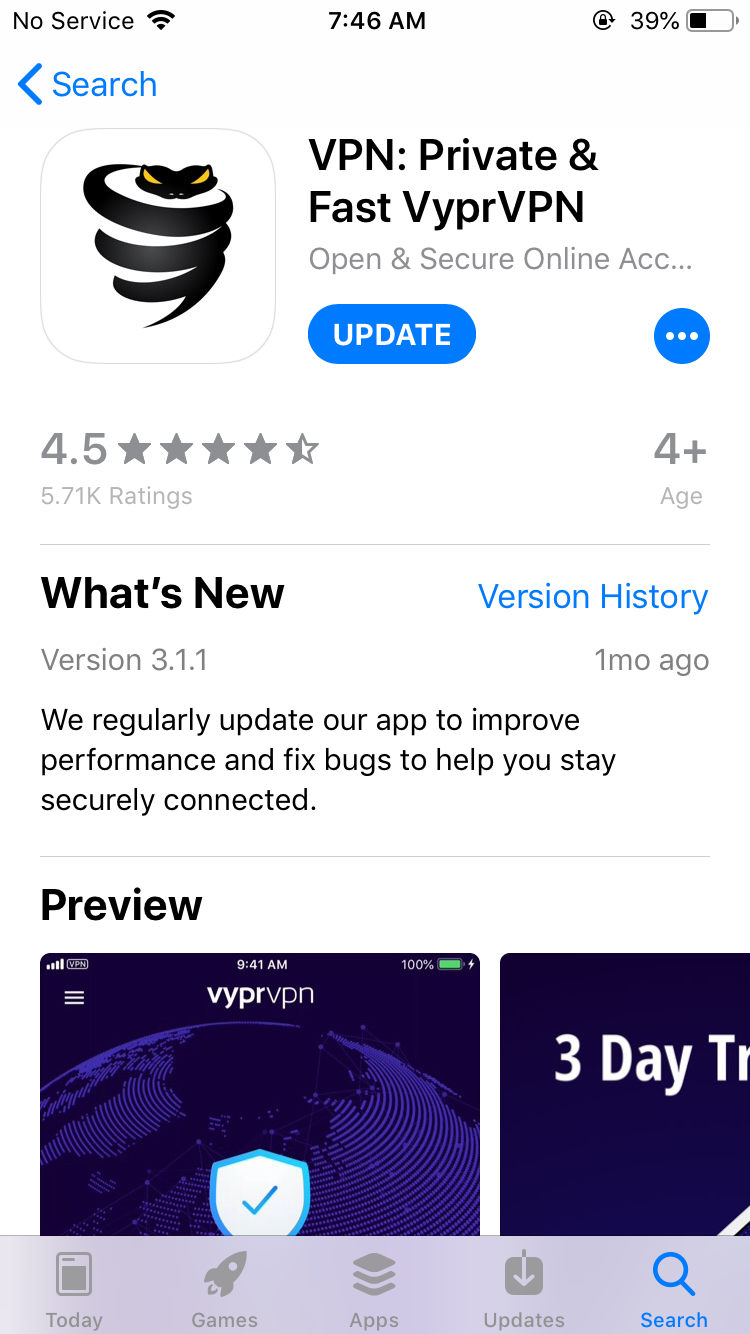 Please note that the current version of the VyprVPN application is only compatible with iOS 10 and up.
If you need any further assistance, please contact our 24/7 Customer Success Team, who would be glad to assist.