Connection Per App allows you to choose which apps will or won't use VyprVPN's connection when it is active.
Connection Per App is available on our Mac app.
Use the instructions below to enable Connection Per App on your Mac:
Open VyprVPN and select Customize
Select Connection Per App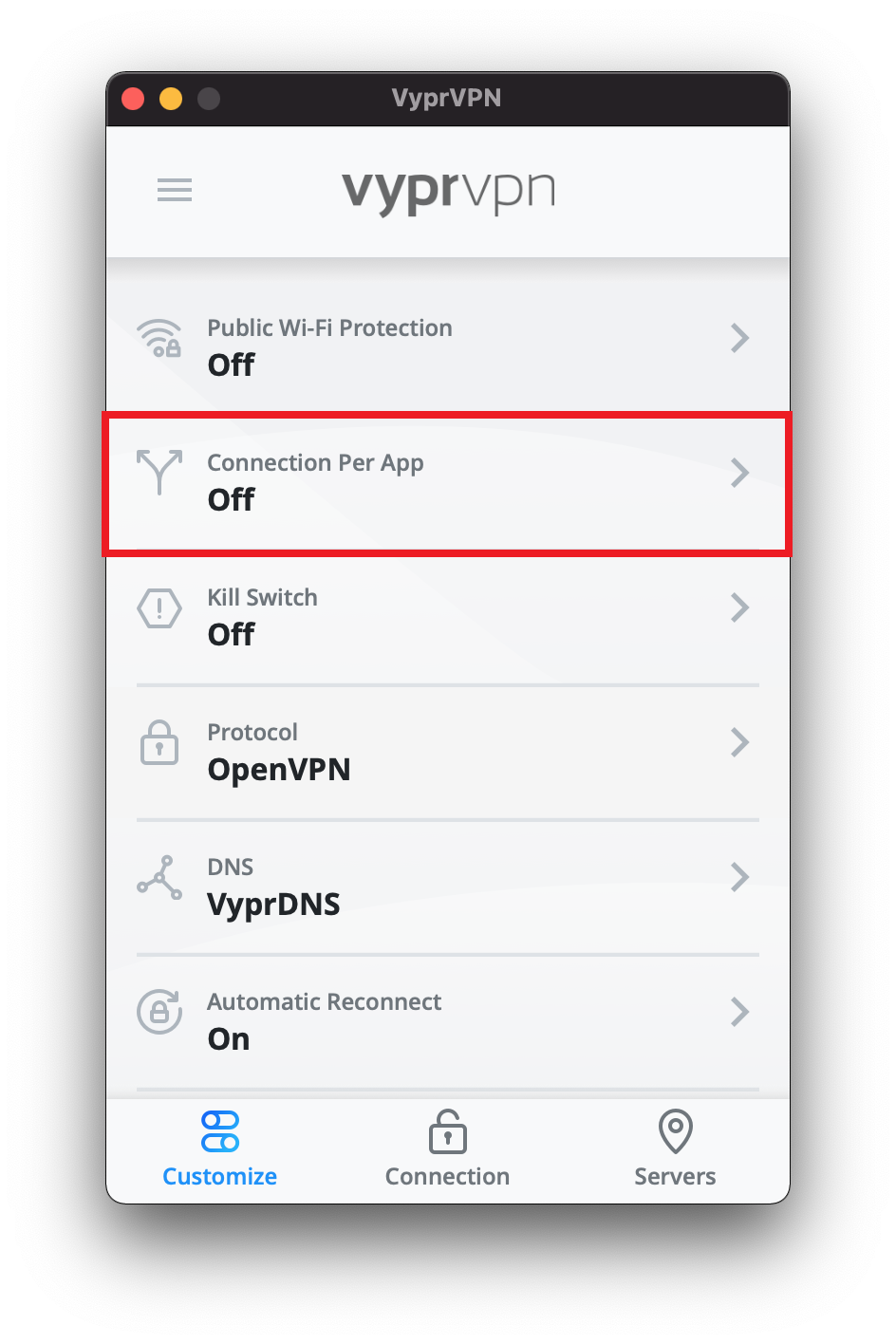 Select the toggle switch to turn Connection Per App off or on
Connection Per App is now enabled on your device! To specify behavior for individual apps, you can scroll through the list in this same menu and adjust apps as needed.
---
What is the "Use VPN" setting?
If you have an app set to "Use VPN", the app will use the VPN connection when VyprVPN is connected. If VyprVPN is disconnected, the app will continue to use other Internet connections.
What is the "Bypass VPN" setting?
The "Bypass VPN" setting will cause the app to use the default Internet connection of the device, regardless if VyprVPN is connected or not. You would use this setting for apps that you do not want to connect through VyprVPN.
What is the "Automatic Connect" setting?
The "Automatic Connect" setting will cause VyprVPN to connect automatically whenever the app is launched. For example, if you set Safari to "Automatic Connect", VyprVPN would connect automatically whenever Safari is opened.
If you need any further assistance, please contact our 24/7 Customer Success Team, who would be glad to assist.