This notification is the standard message generated from iOS for any VPN connection when initially installing the app. It is asking permission to route your internet activity through an encrypted VPN tunnel.
Although the message mentions that network activity may be filtered or monitored, that is not the case when connected to VyprVPN. While it is true that any VPN or other network provider can potentially filter or monitor web activity, we don't do those things.
VyprVPN is a No Log VPN, which means that we don't keep records of our users' activity. And since we strongly believe in an open and free Internet for all, we will never filter or censor what our users can access while connected to VyprVPN.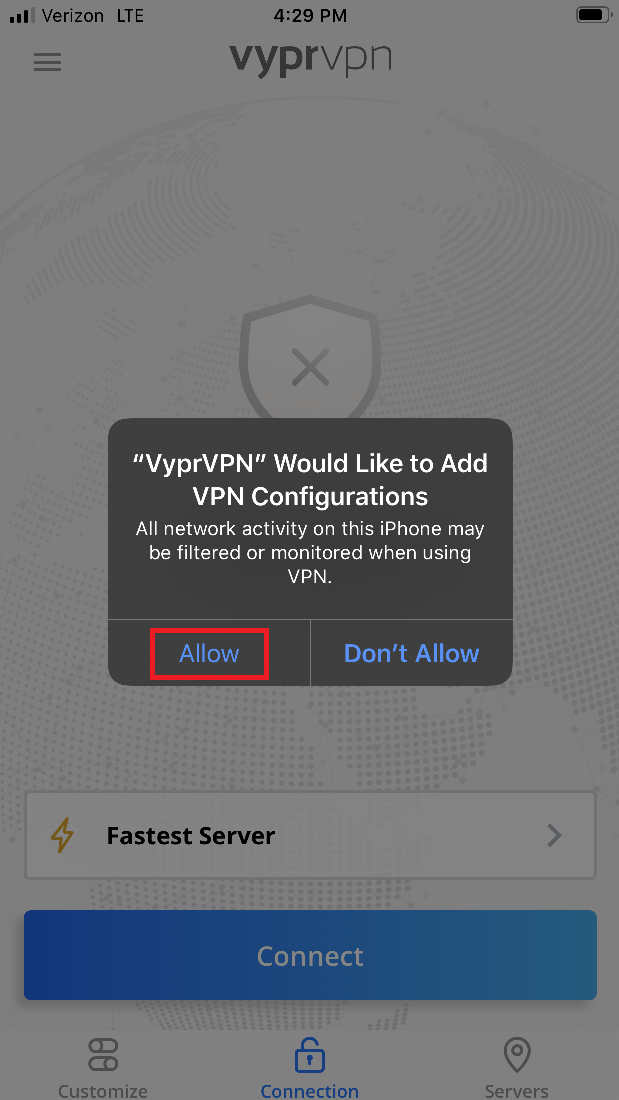 Selecting Allow is required by iOS before being able to establish a connection. This will require TouchID to be enabled on your iOS device. If you do not have this setup, the phone should take you through the process to configure your TouchID. Once allowed, you should then be able to establish a connection.
If you need any further assistance, please contact our 24/7 Customer Success Team, who would be glad to assist.