This notification is the standard message generated from iOS for any VPN connection when initially installing the app. It is asking permission to route your internet activity through an encrypted VPN tunnel.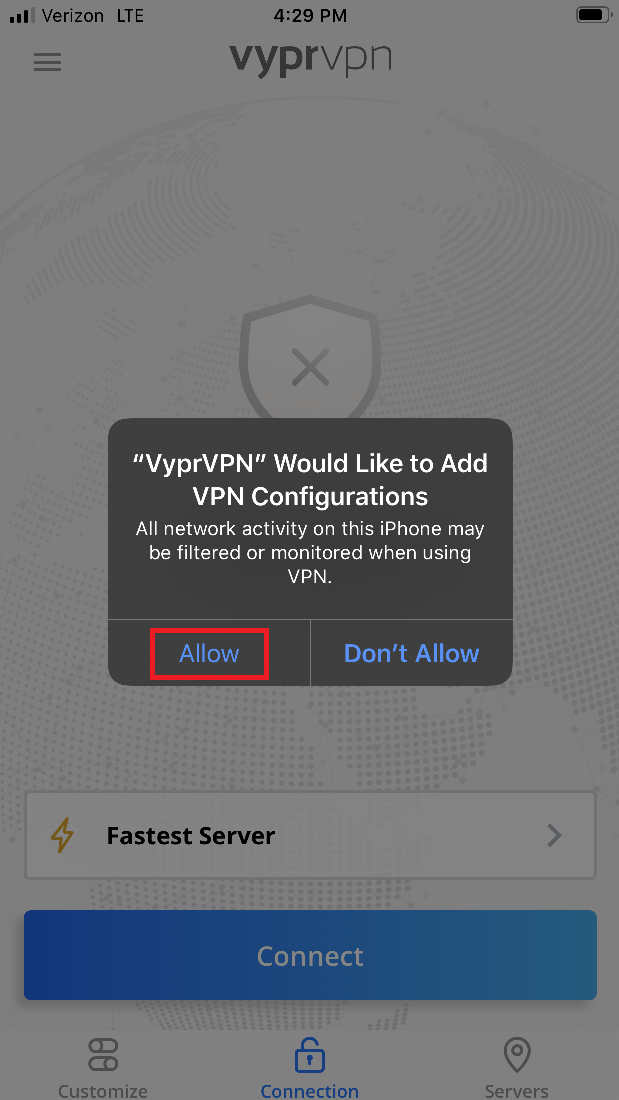 Clicking "Allow" is required by iOS before being able to establish a connection. This will require TouchID to be enabled on your iOS device. If you do not have this setup, the phone should take you through the process to configure your TouchID. Once allowed, you should then be able to establish a connection.
If you need any further assistance, please contact our 24/7 Customer Success Team, who would be glad to assist.