This popup is a security measure in place within iOS, and informs the user that when this takes place the potential for network activity monitoring is present in this condition. contains "VyprVPN" Would like to Add VPN Configurations - All network activity on this iPhone may be filtered or monitored when using VPN." prompting to Allow or Don't Allow.
This is coming from the iOS operating system because traffic is being sent over a VPN connection, and while it states network activity on this iPhone would be filtered or monitored, we are a no logs provider.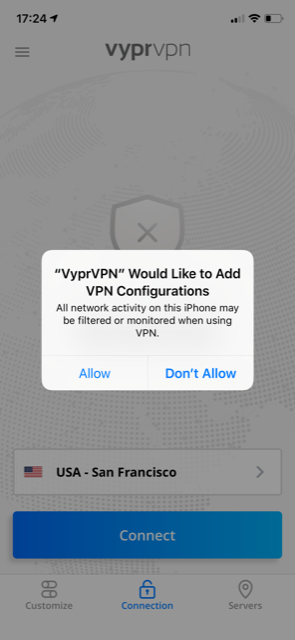 If you need any further assistance, please contact our 24/7 Customer Success Team, who would be glad to assist.