Although VyprVPN is a no-log VPN, our applications do create log files to help diagnose connection or application issues. These logs do not contain personally identifiable information, and are in full compliance with our strict No Log policy.
Sometimes, when diagnosing a connection or application issue, VyprVPN support may request that you send us logs from the VyprVPN app on your Android device. There are other times when you may wish to submit logs to support when first reporting an issue to us.
Please use the steps below to provide logs to support:
Select the

Menu icon in the upper left corner.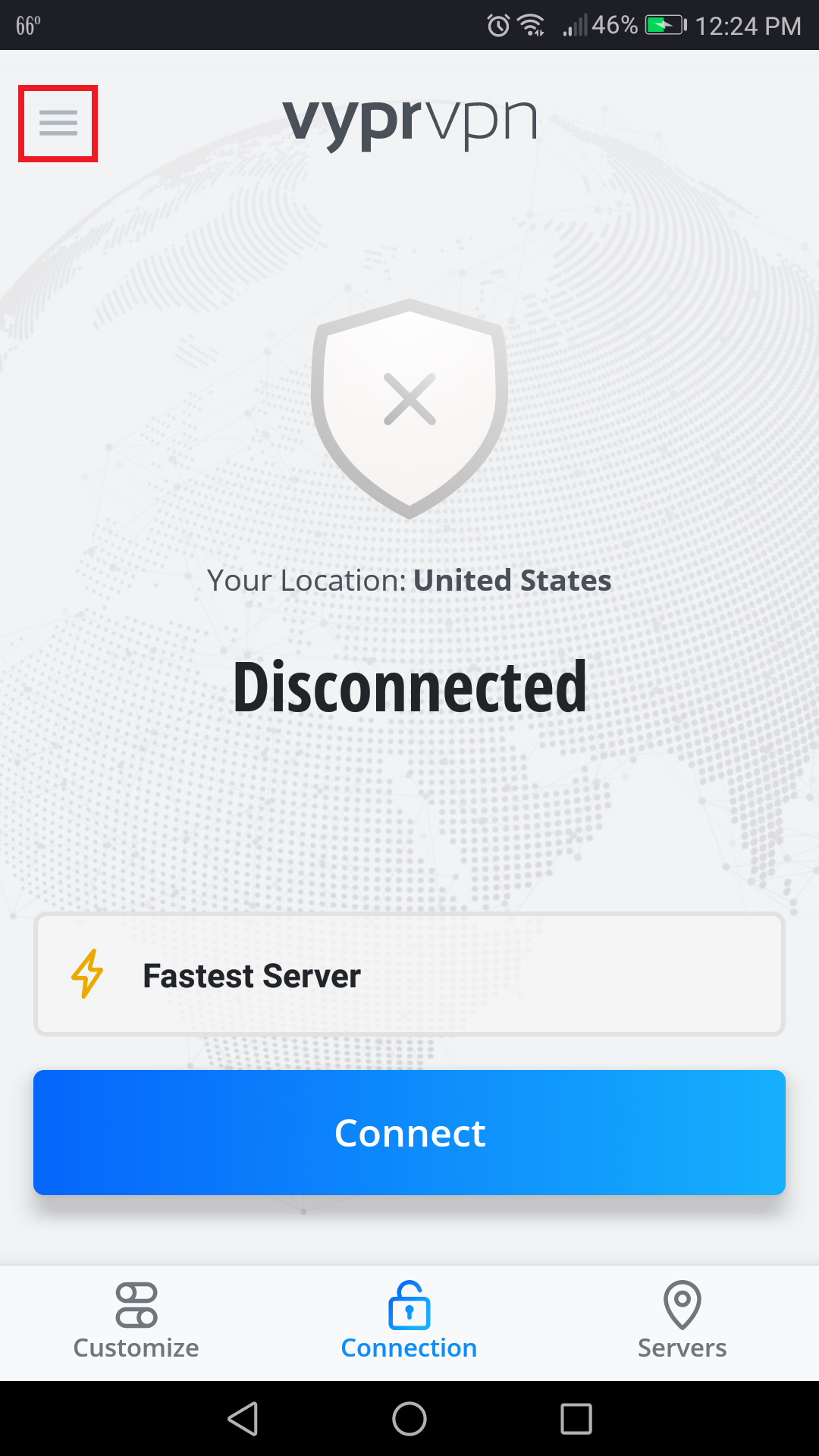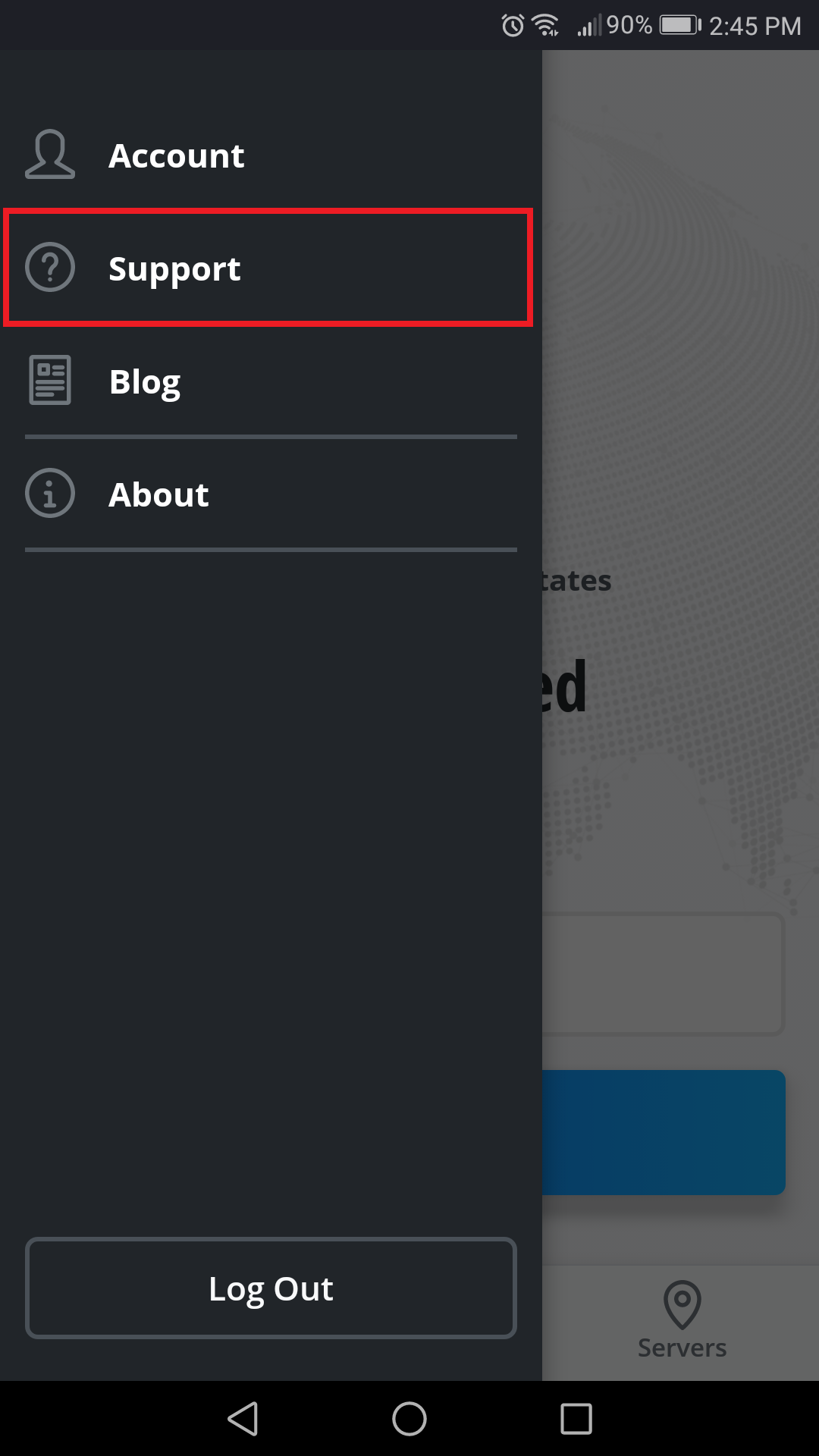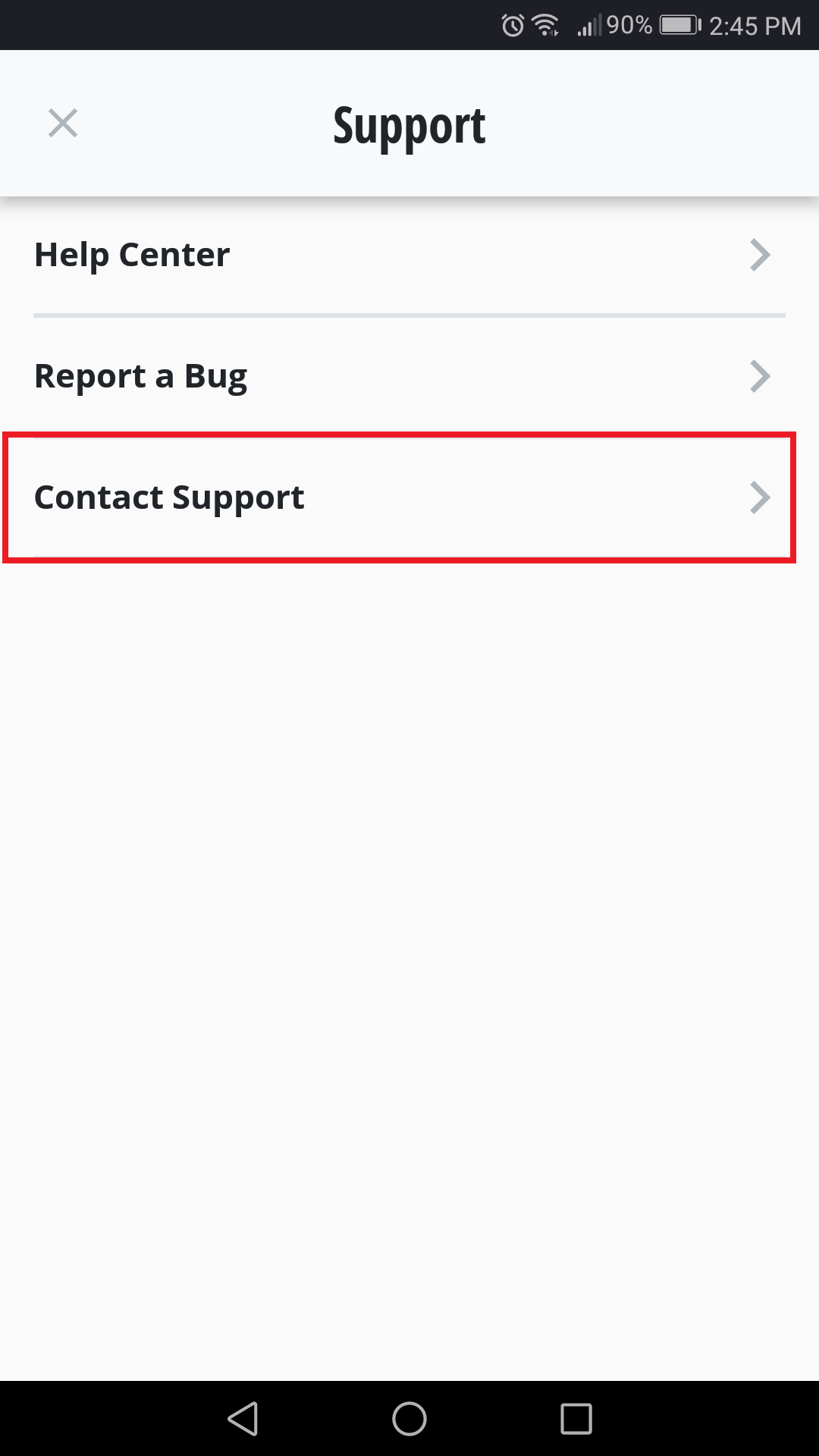 Type a description of the issue you are experiencing. Make sure the

Include connection log box is checked, and then select

Send to Support.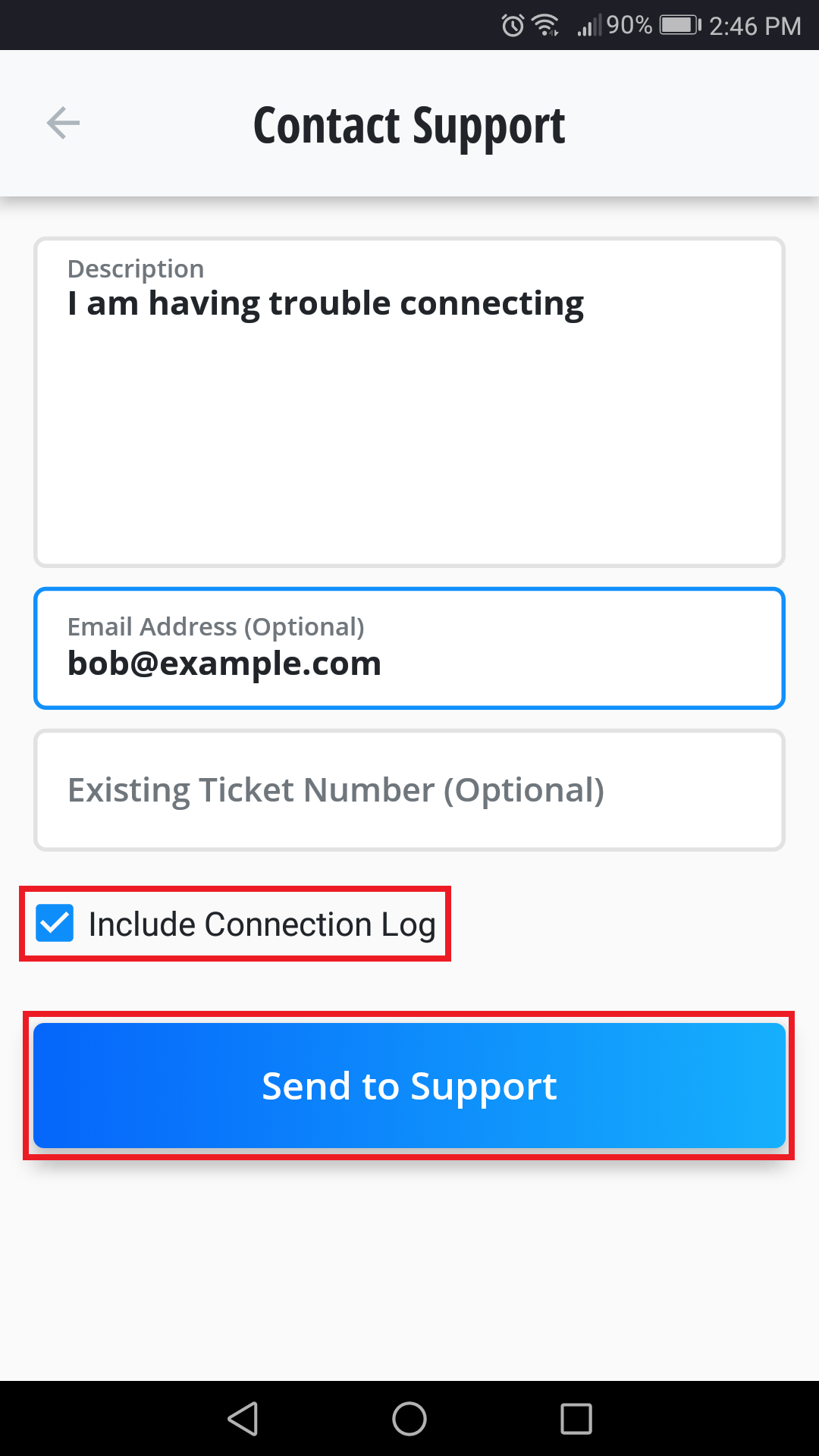 Once the logs are sent, our support team will follow up with you via email as soon as possible!
If you need any further assistance, please contact our 24/7 Customer Success Team, who would be glad to assist.