If you are experiencing slow speeds while connected to VyprVPN on an Android device, we recommend following the steps below.
Perform a complete refresh of your network:
Shut down your router
Shut down your modem
Wait 30 seconds, then power on your modem again
Wait until your modem has booted, then power on your router
*If you are on a cellular network, place your phone in airplane mode, wait 30 seconds, then disable airplane mode.
Try different VPN protocols: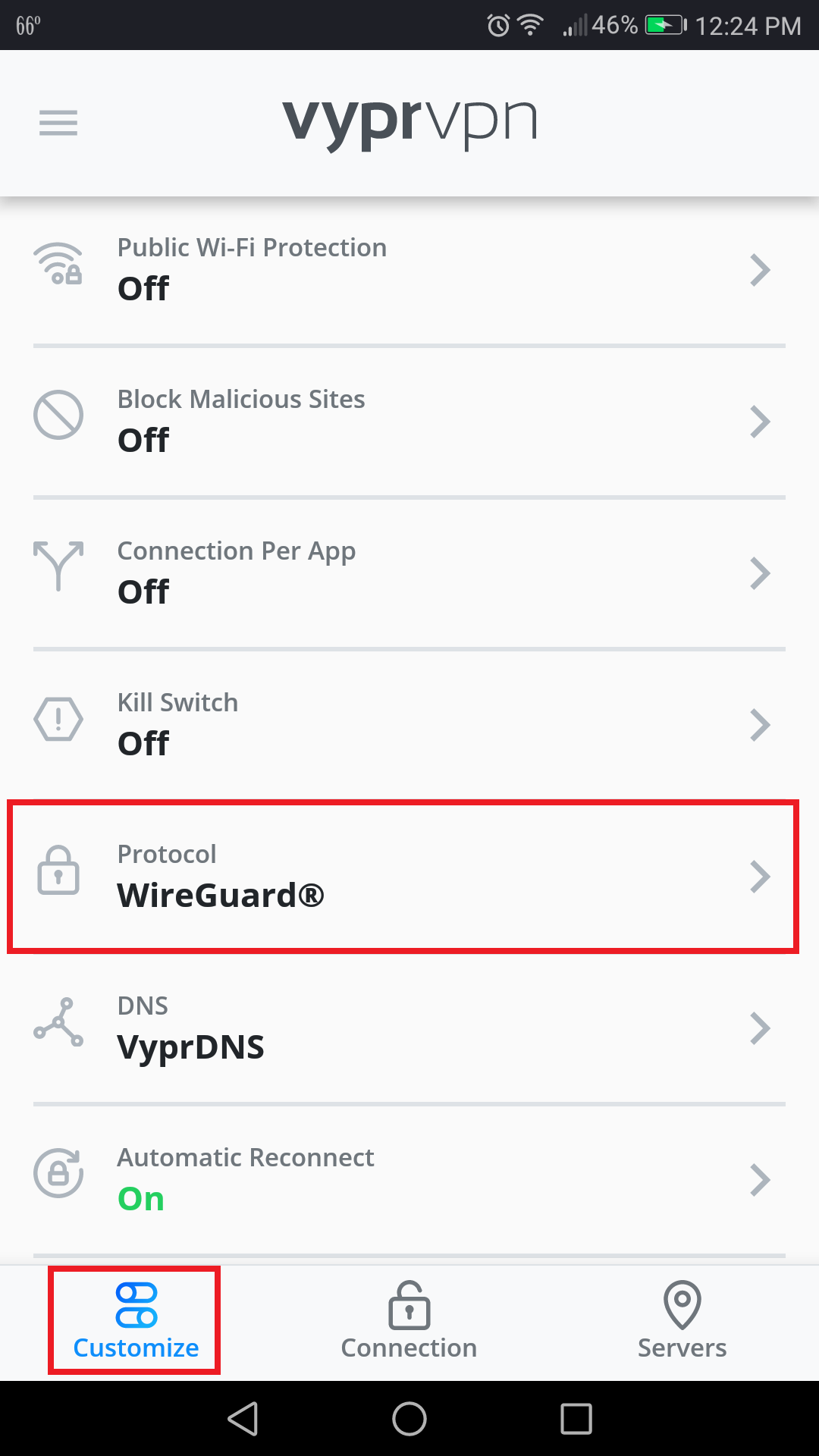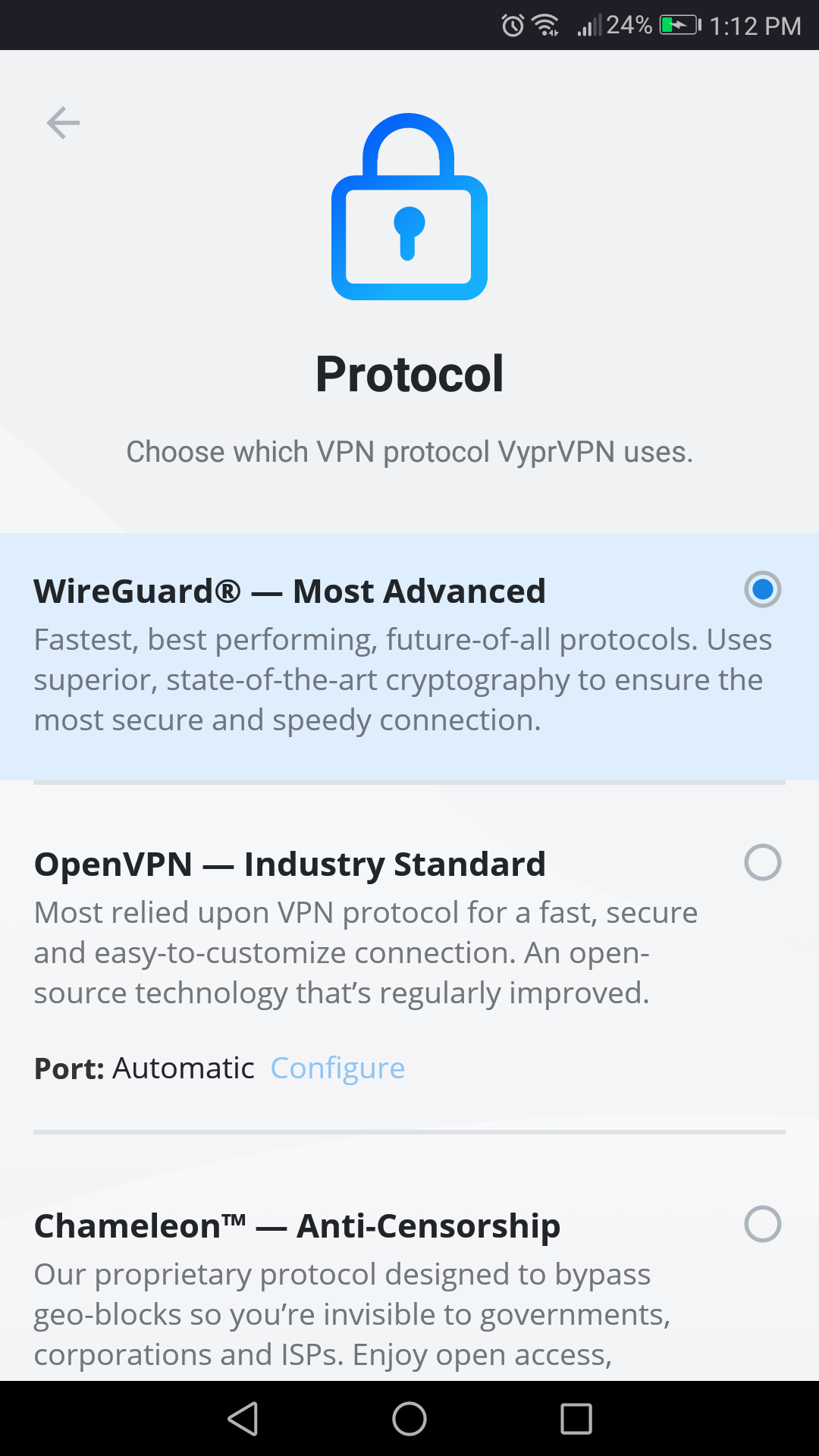 Select the Customize option in the bottom left corner
Select Protocol
Select the protocol you would like to try. When trying to determine the best possible speed, we recommend trying all protocols to see which one works the fastest on your device
Select the fastest server option, or choose a server with low ping from the server list: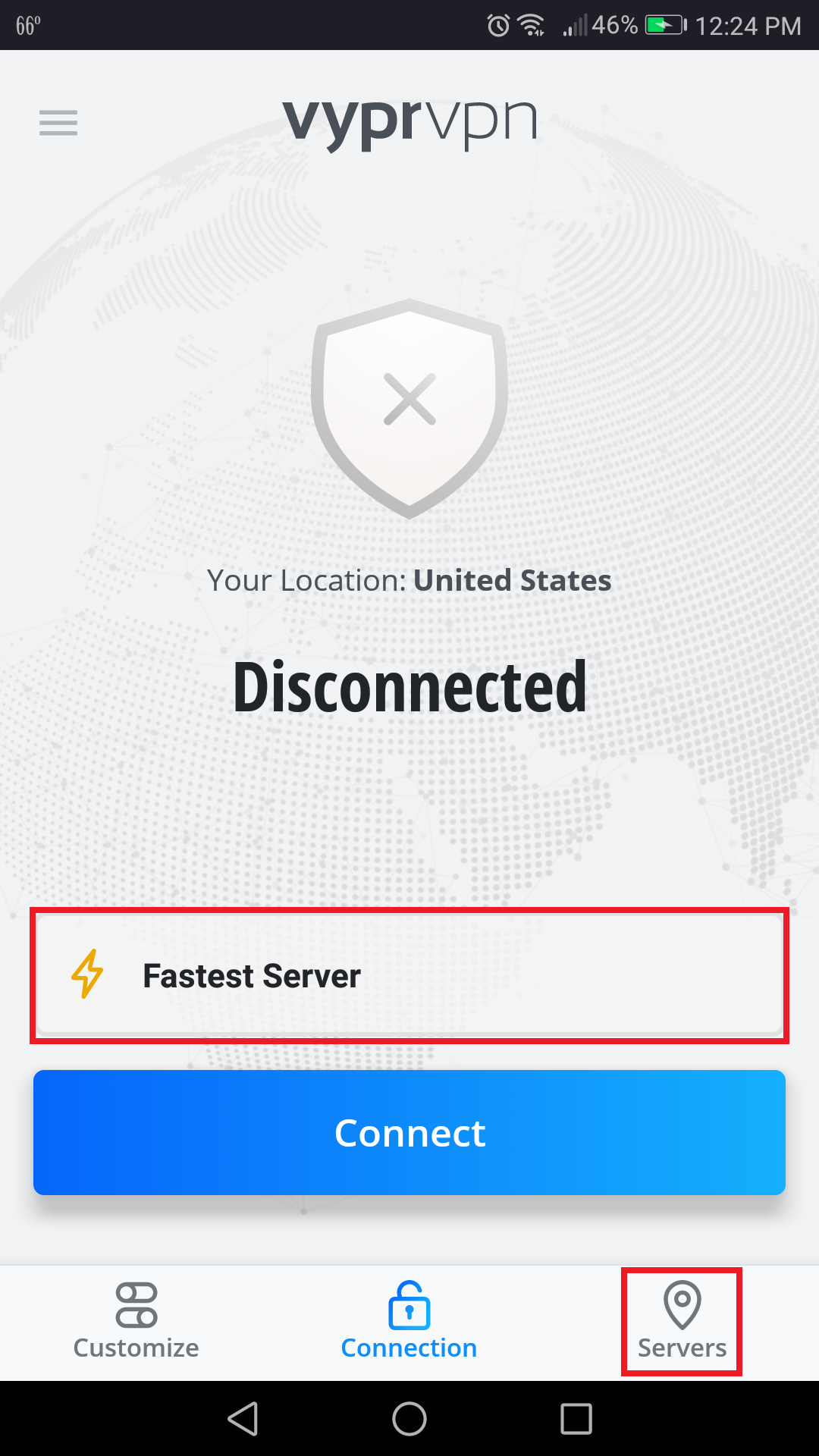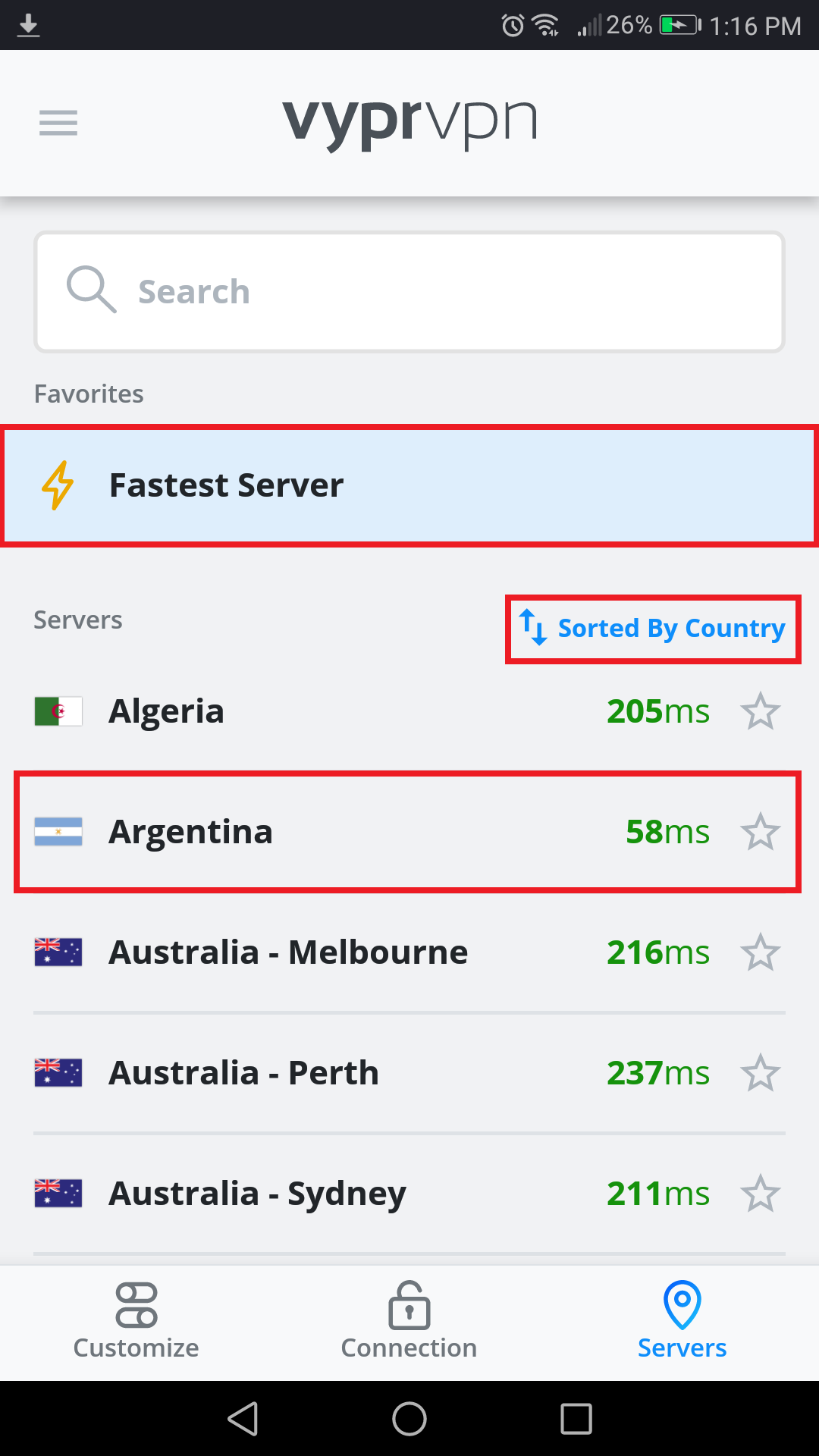 Select the sever location above the connect button or select Servers in the bottom right corner
Seletc fastest server, or select another server with green ping. The lower the number, the better the server is likely to perform (you can use the Sorted By button to change it to arrange servers based on their speed)
Note: If you require to connect to a specific server, please note that factors including the ping time to the server, the geographical distance between your physical location and the server location, and the protocol you are connecting to the VPN server affects the speeds you will receive.
You can also configure manual connections for the L2TP/IPsec and PPTP protocols using the instructions outlined in the articles linked below. It is possible that you will get a faster speed using one of the following methods which do not use the VyprVPN app:
VyprVPN L2TP/IPsec VPN Setup for Android 4+
VyprVPN PPTP VPN Setup for Android 4+
While VyprVPN is configured to minimize the amount of speed loss when connected, we unfortunately cannot guarantee that you will not experience loss of speeds even after attempting the above troubleshooting. There are many factors outside of our control affecting your speeds, including the route your ISP provides you to our VPN servers.
If you need any further assistance, please contact our 24/7 Customer Success Team, who would be glad to assist.