To change your VyprVPN server location on Android:
Open VyprVPN and select Servers in the bottom right.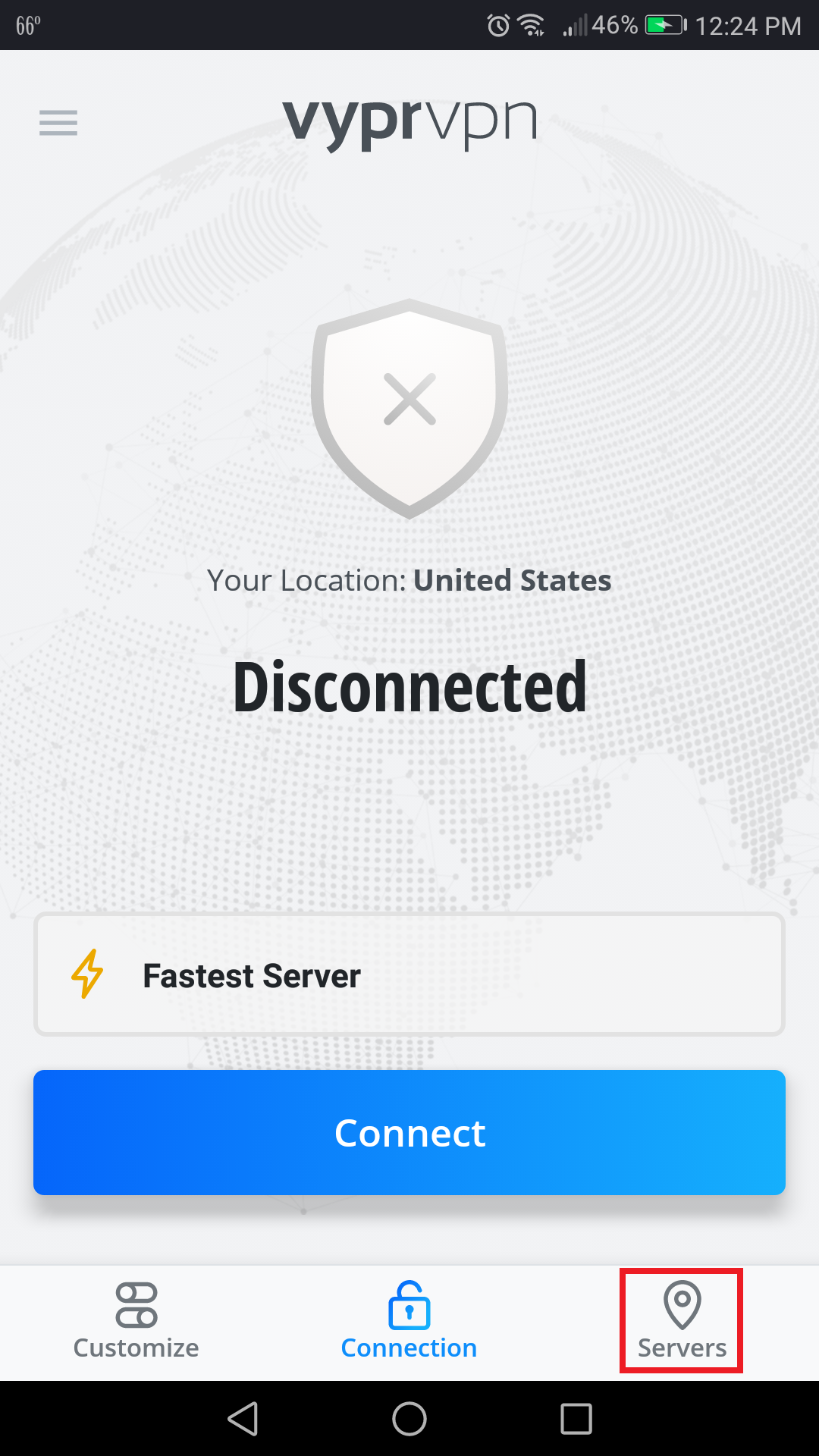 Select a VPN server location by scrolling through the list and you will be automatically connected to that location. Select the Sorted By option to change the order in which the servers are arranged.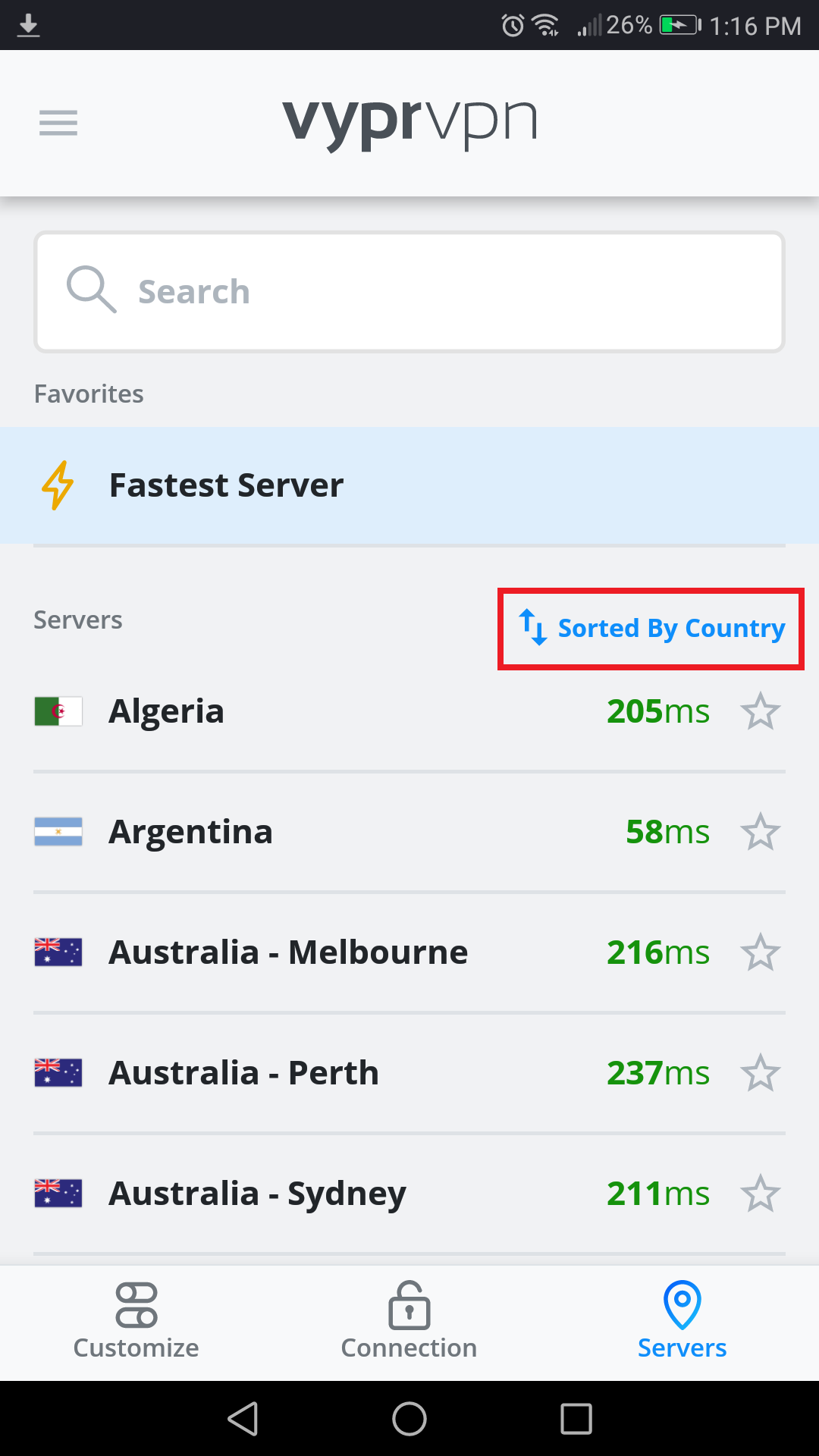 If you need any further assistance, please contact our 24/7 Customer Success Team, who would be glad to assist.