To uninstall the VyprVPN app from your Android device, please use the steps below:
1. First, bring up all apps that are installed on the device. The process for doing this can vary depending on your specific version of Android.
2. Locate VyprVPN, and press and hold down the VyprVPN icon.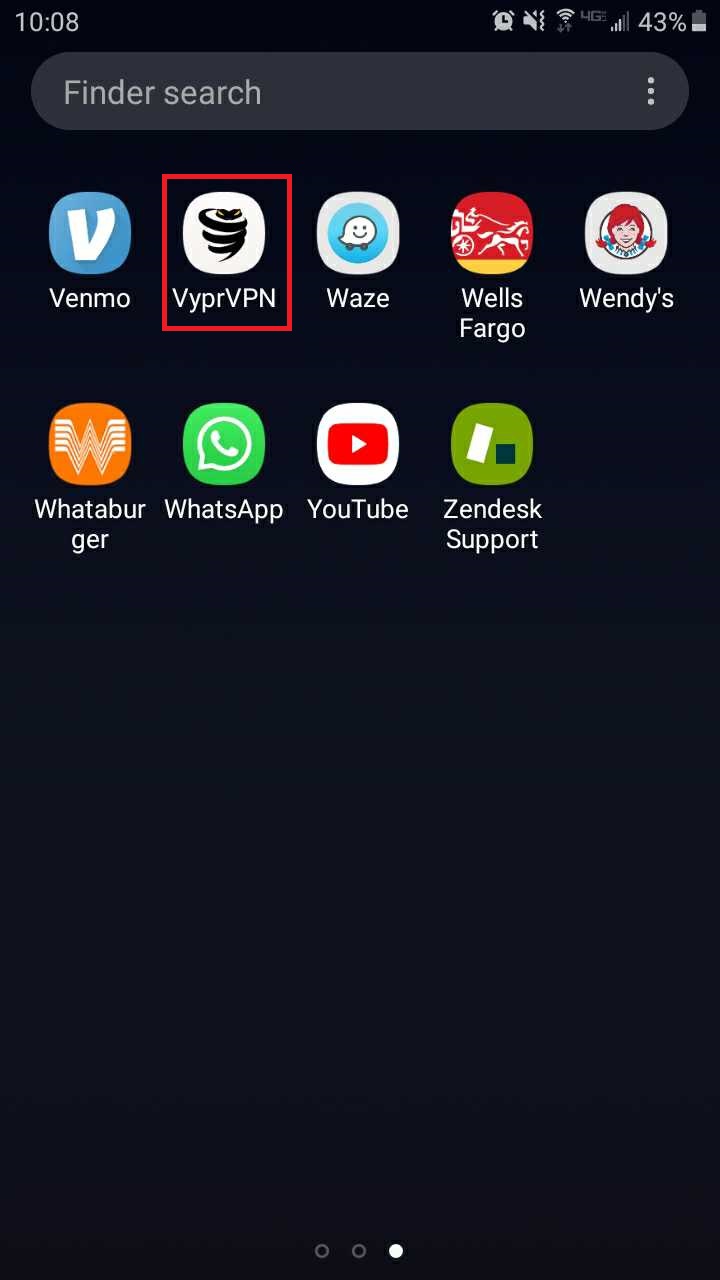 3. Select the option to Uninstall.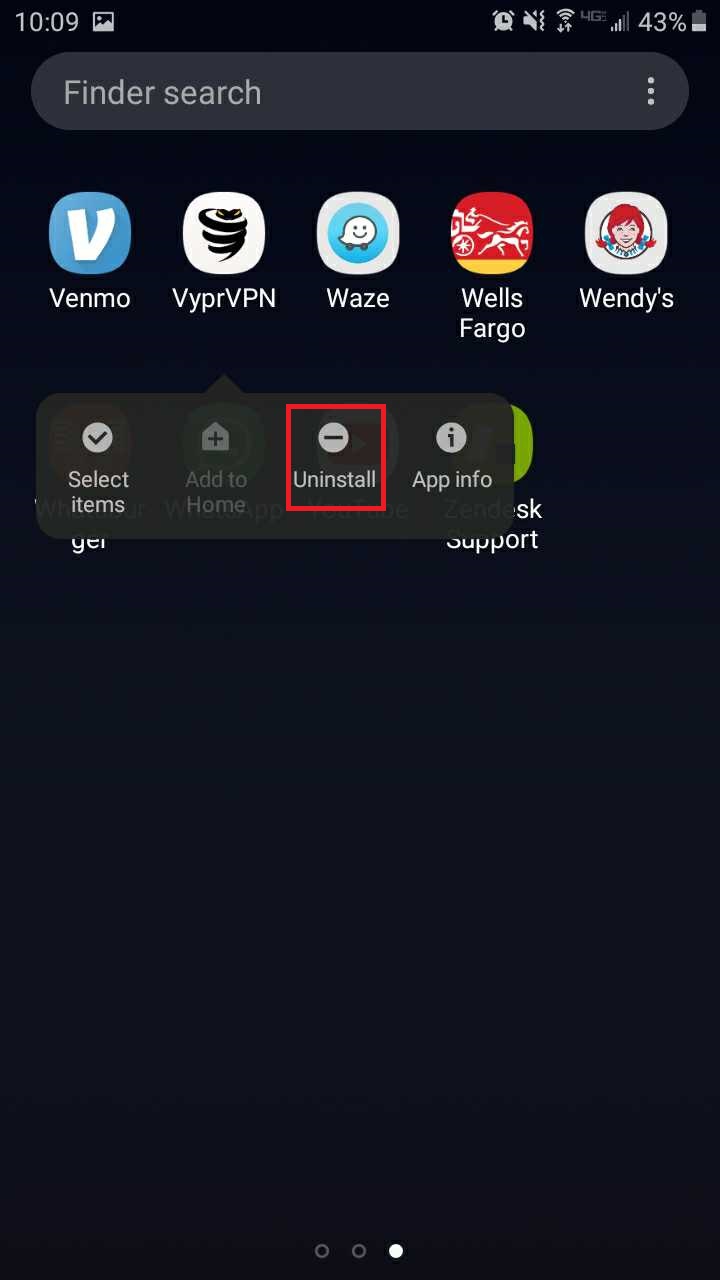 That's it! The process may vary slightly depending on your version of Android, though. For example, on some Android versions, you may need to hold and drag the VyprVPN application over to an Uninstall button in order to uninstall it.
If you need extra assistance learning how to uninstall apps from your Android device, we recommend contacting the support department for the manufacturer of your Android device.
If you need any further assistance, please contact our 24/7 Customer Success Team, who would be glad to assist.