VyprDNS is enabled by default within our VyprVPN apps. To use alternative DNS servers, follow the instructions below:
1. Tap the Customize option in the lower-left corner of the app.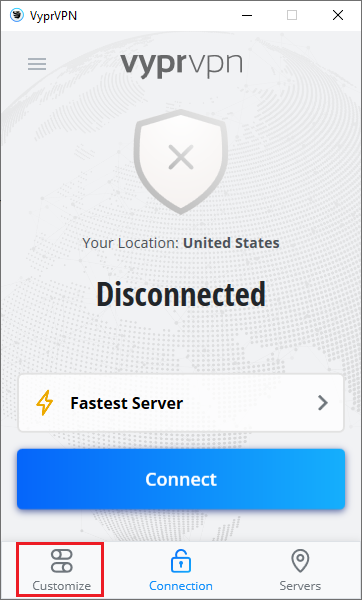 2. Tap DNS from within the Customize menu.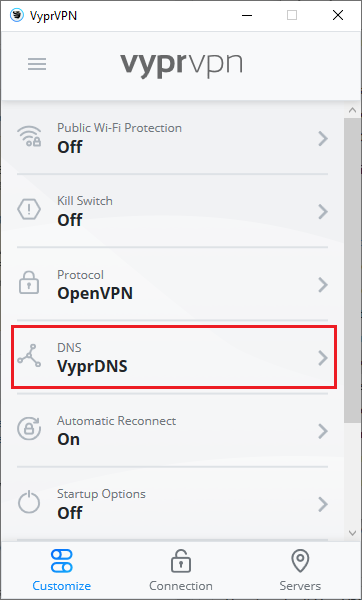 3. In the DNS menu, select 3rd Party DNS. Input your preferred Primary and secondary DNS addresses, and then tap Apply Changes.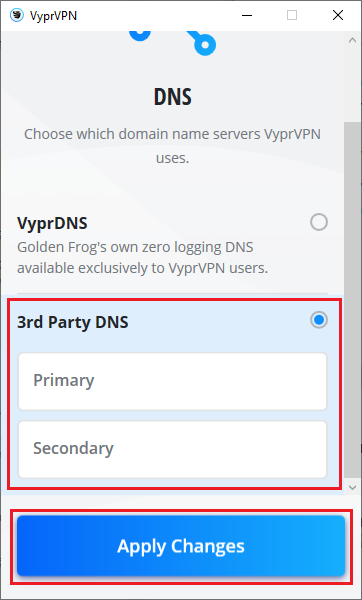 4. After tapping Apply Changes, scroll up and click the left-pointing arrow to return to the Customize menu. From there, you can tap Connection at the bottom to return to the Connection section of the VyprVPN app.
That's it! After completing the steps above, the VyprVPN app will use your selected DNS servers whenever it is connected. If you were already connected to VyprVPN when you made the change, you will need to disconnect and reconnect before the change will affect your connection.
If you need any further assistance, please contact our 24/7 Customer Success Team, who would be glad to assist.