The VyprVPN logs are stored locally on the hard drive of your Windows desktop or laptop.
The logs include the following:
When the VyprVPN starts.
VyprVPN User ID.
The VyprVPN server and protocol used to connect.
The host machine IP.
Connection status between the VyprVPN app and the VyprVPN network.
VyprVPN Network routing information such as remote MAC Address(es), Gateway IP(s), and Issued IP(s).
TUN & TAP Adapter status updates.
Error codes and file location(s) pertaining to the error.
When the VyprVPN app closes.
The logs are not sent to us without the user checking the option to "Include Connection Log" when either reporting a bug or contacting support through the app. This does not pertain to our No Log policy. Our No Log policy refers to our servers not logging user connection information and not retaining user data.
You can learn more about our no-log policy by visiting our Privacy Policy here.
We've hired an independent firm to perform a full and complete audit that certifies our dedication to transparency- and we passed. Read the full report here.
This information, along with answers to many other frequently asked questions can also be located on our support site here.
In the event, the user wishes to send the logs and the app fails to do so, the logs can be retrieved manually. Please go to the following locations on your hard drive:
VyprVPN Log:
Local Disk (C:) > Users > %USER% > AppData > Local > Golden Frog, GmbH. > VyprVPN > Logs > VyprVPN.log

VyprVPN Service Log:
Local Disk (C:) > ProgramData > Golden Frog, GMBH > VyprVPN > Logs > VyprVPNService.log

VyprVPN Connection Log:
Local Disk (C:) > ProgramData > Golden Frog, GMBH > VyprVPN > Logs > VyprVPNConnection.log
Note: "%USER%" refers to the user name that you are logged in under on your operating system. Also, if you do not see all the log path locations above, you may need to enable "Show hidden files, folders and drives" in your Folder Options. Make sure to click Apply and then OK.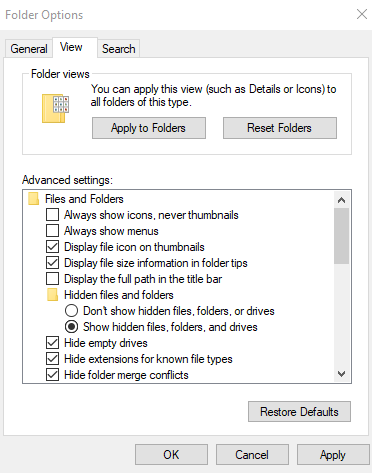 If you need any further assistance, please contact our 24/7 Customer Success Team, who would be glad to assist.